Cleanroom Film
Moisture-Barrier Film for Vapor Protection and Oxygen Transmission
Moisture-barrier film is used for cleanroom products that require the utmost protection from moisture vapor (MVTR) and oxygen transmission (OTR). Film composition is Nylon/Foil/Polyethylene. It is a strong, opaque film with a distinctive foil appearance. It does not have any static dissipative coating which minimizes outgassing and non-volatile residue. Pristine Clean Bags® moisture-barrier film is manufactured in an ISO-certified cleanroom and certified clean to IEST-STD 1246D.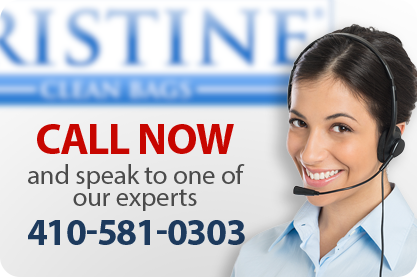 Cleanroom Film Specifications
Property
Nominal Value
Test Method
Total Thickness
6.0mil +/- 10%
ASTM D-374
Color
Silver
N/A
Punture Resistance
>/= 19lbs
FTMS 101C, Method 2065.1
Tensile Strength
MD Yield 4000 psi
TD Yield 4300 psi
ASTM D882
Heat Seal Strength
>/= 16lbs/inch
ASTM D882
MVTR (100F, 100in 2/24hrs)
< 0.0006 grams
ASTM F-1249
OTR (20° /100in 2/day)
0.003grams
ASTM D 3985-05
Heat Seal Conditions: 250°F-375°F,0.5-3.5sec, 30-70PSI
21 CFR177.1520(c), paragraph 2.2 compliant
European Commission (EU) No 10/2011 compliant as of 4/9/2012.
Components of animal origin have not been knowingly added to this product.
This product is not manufactured with any of the Substances on Very High Concern (SVHC).
Complies with the requirements of Article 4.1 of EU Directive 2011/65/EU (RoHS)
This product is not intentionally manufactured with Bisphenol A, natural rubber, natural latex
Phthalates, Fluorotelomers, Perfluorooctanoic acid (PFOA) or Perfluorooctane sulfonate (PFO
Complies with California Proposition 65
Notice: All statements, information and data given herein are believed to be reliable, but are presented without guarantee, warranty or responsibility of any kind, expressed or implied. The values presented in this data sheet are typical and are not to be interpreted as product specifications.
Looking for Custom Clean Room Film? Contact Us Today
---