Cleanroom LDPE Easy Tear Bags
LDPE Bags ISO-certified & FDA-Approved
The easy tear LDPE formulation allows technicians to easily open the cleanroom bag with gloved hands, avoiding potential damage caused by knives, blades and scissors. The addition of tear notches to the sides of a bag, can be used to create an easy tear bag; eliminating the use of sharps to open the bags. Available in multiple thicknesses, Easy tear LDPE bags are also available with or without re-closable zippers. LDPE is routinely used for gamma irradiated products. It is not suitable for extreme temperatures. LDPE bags are manufactured in an ISO certified cleanroom. They are certified clean to IEST-STD 1246D.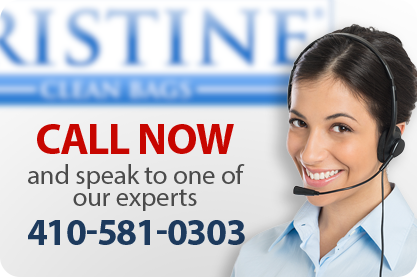 Physical Properties
Typical values 0.10mm±0.01mm (0.9 to 0.11)
Typical values 0.15mm±0.01mm ((0.14mm to 0.16)
Test Method
Density
0.92 g/cm3
0.92 g/cm3
ASTM D1505
Elongation
MD > 300%
> 400%
ASTM D882
Tensile Strength
MD > 2200psi
TD > 2200psi
MD > 5000psi
TD > 3500psi
ASTM D882
Seal Strength/25mm
> 30 N
> 12 lbs
ASTM F88
Puncture Resistance
> 6 lbs
> 13 lbs
MIL STD 3010-2065
Outgassing
> 3000 ng/cm3
< 300,000 ng/cm3
> 3000 ng/cm3
< 300,000 ng/cm3
HDD Industry
Test Method
Ionic Contamination
Chloride, CL
< 10 ng/cm3
< 10 ng/cm3
HDD Industry
Test Method
Sulphate, SO4
< 10 ng/cm3
< 10 ng/cm3
HDD Industry
Test Method
Nitrate, NO3
< 20 ng/cm3
< 20 ng/cm3
HDD Industry
Test Method
Amine, Amide and Silicone
Not Detected
Not Detected
FTIR
NVR
> 1.5 µg/cm2
> 1.5 µg/cm2
HDD Industry
Test Method
LPC (Inside of bag tested)
> 0.5 µm > 100 counts/cm2
> 0.5 µm > 100 counts/cm2
Hand Shake 5X
MVTR
0.15 gm /100 in2 / 24hours
 
ASTM F 1249
The values shown above were developed from random samples taken from production material. We believe them to be typical for the product.
21 CFR177.1520(c), paragraph 2.2 compliant
European Commission (EU) No 10/2011 compliant as of 4/9/2012.
Components of animal origin have not been knowingly added to this product.
This product is not manufactured with any of the Substances on Very High Concern (SVHC).
Complies with the requirements of Article 4.1 of EU Directive 2011/65/EU (RoHS)
Complies with California Proposition 65
Notice: All statements, information and data given herein are believed to be reliable, but are presented without guarantee, warranty or responsibility of any kind, expressed or implied. The values presented in this data sheet are typical and are not to be interpreted as product specifications.
Need Custom Easy Tear LDPE Bags Order? Contact Us Below
---