Cleanroom HDPE Bags
ISO-certified & FDA-Approved HDPE Poly Bags
High-density polyethylene is best utilized when you need HDPE bags that are puncture resistance, tensile strength, temperature resistance and moisture barriers; these factors are necessities in your business. HDPE is translucent and milky in appearance due to its high strength to density ratio. The material is durable in a wide temperature range. The softening point is 210-220°F while the embrittlement temperature is -180°F. The higher density of this material limits the transmission of moisture into or out of the bag. Our cleanroom HDPE bags are manufactured in an ISO certified cleanroom. They are certified clean to IEST-STD 1246D.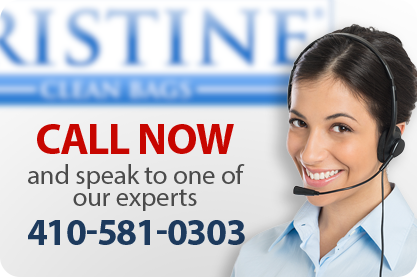 All testing performed on 1mil thick film.
Property
Nominal Value
Test Method
Density
0.947 g/cm3
ASTM D792
Melt Index
.28g/10min
ASTM D1238
Film Toughness
MD 2220 ft-lb/in3
TD 2290 ft-lb/in3
ASTM D882
Tensile Strength
MD Yield 3500 psi
TD Yield 3700 psi
MD Break 7900psi
TD Break 5700psi
ASTM D882
Tensile Elongation
MD Break 600%
TD Break 700%
ASTM D882
Dart Drop Impact
100g
ASTM 1709A
Elmendorf Tear Strength
MD 28g
TD 530g
ASTM 1922
21 CFR177.1520(c), paragraph 2.2 compliant
European Commission (EU) No 10/2011 compliant as of 4/9/2012.
Components of animal origin have not been knowingly added to this product.
This product is not manufactured with any of the Substances on Very High Concern (SVHC).
Complies with the requirements of Article 4.1 of EU Directive 2011/65/EU (RoHS)
This product is not intentionally manufactured with Bisphenol A, natural rubber, natural latex Phthalates, Fluorotelomers, Perfluorooctanoic acid (PFOA) or Perfluorooctane sulfonate (PFC)
Complies with California Proposition 65
Notice: All statements, information and data given herein are believed to be reliable, but are presented without guarantee, warranty or responsibility of any kind, expressed or implied. The values presented in this data sheet are typical and are not to be interpreted as product specifications.
Looking for Custom HDPE Bags Order? Contact Us Below
---