SUSTAINABLE PACKAGING SOLUTIONS
Our Dedication to Sustainability Goes Beyond Surface-Level Promises
Numerous client facilities we support across the European Union have been pioneers, launching sustainability measures that often take the US years to implement. Given our global footprint, we have the unique advantage of embracing these innovative practices, seamlessly integrating sustainability into our manufacturing process. Today, Pristine Clean Bags® stands at the forefront of environmental responsibility, actively collaborating with leading organizations in environmental protection. Together, we strive to offset our carbon footprint, safeguarding our shared home, Earth, for future generations.
Our customers recognize the importance of reducing their carbon footprint and embracing eco-friendly practices. Pristine Clean Bags® is here to help you stay ahead of the curve and meet these sustainability goals with our innovative cleanroom bags and tubing. This is how we contribute to a green future and systematically protect the environment. Let's discuss sustainable cleanroom packaging and help you grow a greener business. Join us today in shaping a sustainable world.
SUSTAINABLE PRODUCT DEVELOPMENT FOR A BETTER TOMORROW

SOLAR ENERGY
We utilize solar power to mitigate energy consumption during our manufacturing processes and, that way, minimize our reliance on traditional fossil fuels. Utilizing renewable energy sources is a key step in sustainable manufacturing.

WATER CONSERVATION
We invest in water-saving technologies and processes, such as recycling water used in production, implementing water-efficient cleaning systems and ongoing monitoring.

FILM DOWNGAUGING
When applicable, we offer downgauging of film to save on resin usage without compromising the barrier properties and durability of our products. Sustainable packaging design and reducing raw material use also help lower transportation costs and carbon emissions during shipping.

RECYCLING & WASTE MANAGEMENT
Our company implements the latest recycling and waste management systems to minimize the amount of waste generated during the production process. We reuse materials internally and ensure proper waste disposal participating in local recycling programs.

ENERGY EFFICIENCY
We strive to reduce energy consumption and carbon emissions by investing in energy-efficient production lines and technology. This includes using energy-efficient lighting, and air filters, implementing automation where ever possible and regularly monitoring energy usage.

SHIPPING & LOGISTIC
For decades we have partnered with logistics providers that share a commitment to sustainability. Internally, we use low-emission or electric vehicles. Collaborating with the best US and EU logistic firms, we optimize transportation routes to minimize mileage and fuel consumption.

INTERNAL PROCEDURES & EDUCATION
We continually encourage and educate our employees and suppliers about sustainability practices, promoting a culture of environmental responsibility. Plus, our dedicated team conducts regular audits to evaluate our sustainability performance.

CONTINUOUS IMPROVEMENT
We never stop improving ourselves. Following industry trends, we use every opportunity to enhance our sustainability through ongoing research and development. Pristine Clean Bags® are committed to aligning with all compliances and environmental standards.
We prioritize recyclable materials, waste reduction, and sustainable manufacturing practices. Our expertise and commitment to sustainability can help your business meet its environmental goals.
OUR COMMITMENT TO THE ENVIRONMENT
Our primary business objective is not only to foster sustainable practices within our own operations, but also to inspire, educate, and heighten awareness among our community and business partners regarding pressing environmental issues. We are actively committed to supporting numerous environmental protection organizations, both locally and globally. However, we take particular pride in our alliance with the SOCIAL IMPACT MOVEMENT. Through this partnership, we continue to amplify our contribution to safeguarding the environment and promoting a more sustainable future for all.
OUR PRODUCTS GO BEYOND CIRCULAR ECONOMY
Pristine Clean Bags® is veering from the traditional 'take-make-dispose' approach that typifies our throwaway economy. Instead, our business philosophy is deeply rooted in waste reduction, optimal resource utilization, and fostering a healthy planet for future generations. Our commitment lies in promoting lasting sustainability, championing environmental stewardship, reducing our carbon footprint, and embracing continuous innovation. Adhering to the principles of the circular economy — namely reuse, recycling, and repurposing — forms the cornerstone of our operations as we strive to achieve our sustainability goals.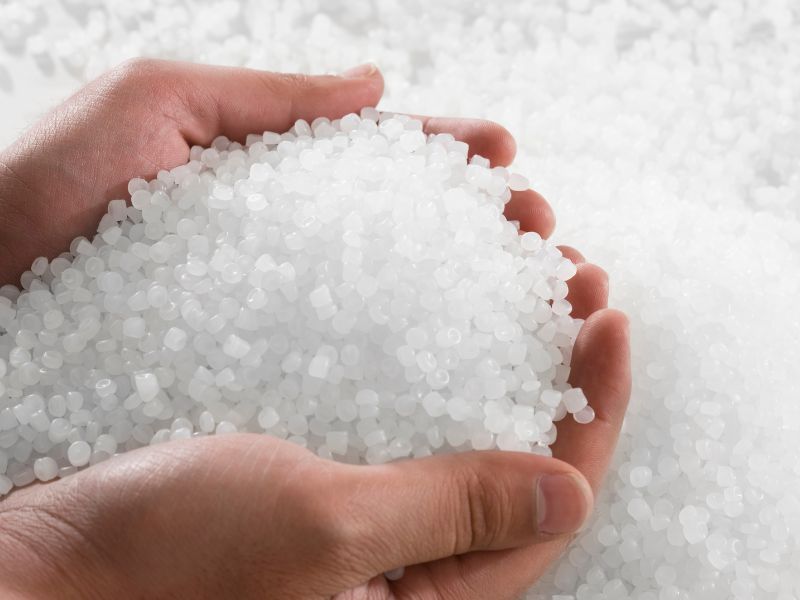 THE POTENTIAL OF PLASTIC AS A PRECIOUS RESOURCE
Plastic, often seen as incredibly useful and damaging to the environment, is gaining a new role in creating sustainable, flexible packaging. Recent advances in eco-friendly manufacturing methods allow us to reuse plastic, reducing our need for new, non-renewable resources.
These cutting-edge technologies make it possible to produce lightweight, robust, and flexible packaging. This packaging lowers greenhouse gas emissions, keeps products safe, and extends their shelf-life. Combining recycled plastics with bio-based materials can make flexible packaging that's good for the environment and cost-effective. This innovative use of plastic decreases its environmental impact, revolutionizing sustainable packaging methods and highlighting the versatile potential of this highly used material.
GO GREEN! STAND OUT WITH OUR SUSTAINABLE PACKAGING
We understand that sustainability and performance must go hand in hand. Our cleanroom packaging solutions are engineered to deliver maximum product protection while mitigating ecological footprint. For a tailored consultation on your specific packaging needs and sustainability goals, feel free to reach out to us. Our dedicated team is on hand to offer expert advice, provide customized solutions, and guide you in choosing the most sustainable and adaptable flexible packaging options for your business.