Cleanroom Nylon Bags
Clear Nylon/PE Bags - 5mil and 3mil Total Thickness
Nylon/LDPE is a laminated structure composed of an LDPE product contact layer and a biaxially oriented nylon layer. It is transparent, puncture-resistant, scuff-resistant, and strong, which makes for a perfect combination of substrates for the use in our Nylon/PE cleanroom bags. The film provides an increase barrier to oxygen and moisture transmission compared to monolayer bags. It is typically used in applications in order to reduce tears and scuffing due to friction rubbing. The material also performs well in vacuum applications and is stable during and after gamma irradiation. The easy tear feature allows technicians to easily open Nylon/PE cleanroom bag with gloved hands, avoiding potential damage caused by knives, blades, and scissors. Nylon cleanroom bags are manufactured in an ISO certified cleanroom. They are certified clean to IEST-STD 1246D.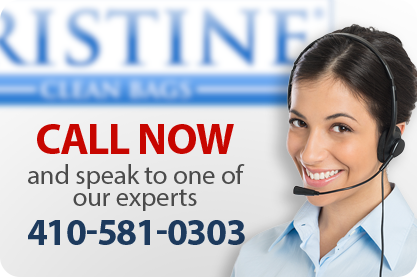 Property
Nominal Value
Test Method
Total Thickness 3mil
3.0mil +/-10%
ASTM D-374
Total Thickness 5mil
5.0mil +/-10%
ASTM D-374
Color
Transparent
N/A
Density
0.92-0.98 g/cm3
ASTM D792
Punture Resistance 3mil
>/= 12lbs
FTMS 101C, Method 2065.1
Punture Resistance 5mil
>/= 16lbs
FTMS 101C, Method 2065.1
Tensile Strength 3mil
MD Yield 3000 psi
TD Yield 6000 psi
ASTM D882
Tensile Strength 5mil
MD Yield 3000 psi
TD Yield 4000 psi
ASTM D882
Heat Seal Strength 3mil
>/= 10lbs/inch
ASTM D882
Heat Seal Strength 5mil
>/= 18lbs/inch
ASTM D882
MVTR (100F, 100in 2/24hrs)
< 0.5 grams
ASTM F-1249
Heat Seal Conditions: 250°F-375°F,0.5-3.5sec, 30-70PSI
21 CFR177.1520(c), paragraph 2.2 compliant
European Commission (EU) No 10/2011 compliant as of 4/9/2012.
Components of animal origin have not been knowingly added to this product.
This product is not manufactured with any of the Substances on Very High Concern (SVHC).
Complies with the requirements of Article 4.1 of EU Directive 2011/65/EU (RoHS)
This product is not intentionally manufactured with Bisphenol A, natural rubber, natural latex Phthalates, Fluorotelomers, Perfluorooctanoic acid (PFOA) or Perfluoro octane sulfonate (PFO)
Complies with California Proposition 65
Notice: All statements, information and data given herein are believed to be reliable, but are presented without guarantee, warranty or responsibility of any kind, expressed or implied. The values presented in this data sheet are typical and are not to be interpreted as product specifications.