Cleanroom LDPE Bags
ISO-certified & FDA-Approved 
LDPE bags for clean rooms are made out of the most versatile material for contamination-free applications. They have good strength, moisture barrier, and clarity. LDPE can be translucent when manufactured from barefoot resin. The formulation can be modified to improve clarity. Cleanroom LDPE poly bags are manufactured in an ISO-certified cleanroom. They are certified clean to IEST-STD 1246D.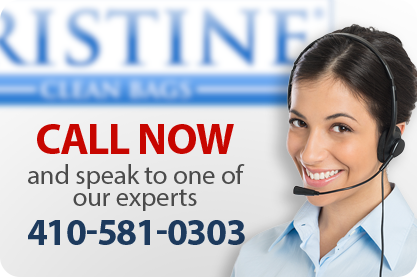 All testing performed on 4 mil film.
| | | |
| --- | --- | --- |
| Property | Nominal Value | Test Method |
| Density | 0.92 g/cm3 | ASTM D1505 |
| Tensile Strength | MD >2200 psi | ASTM D882 |
|   | TD >2200 psi | ASTM D882 |
| Tensile Elongation | MD 300% | ASTM D882 |
|   | TD 350% | ASTM D882 |
| Seal strength | >30N | ASTM F88 |
| Puncture resistance | >6 lbs | MIL STD 3010-2065 |
| MVTR | 0.15gm/100in2/24 hours | ASTM F1249 |
Manufactured in ISO Class 5 cleanroom
Components of animal origin have not been knowingly added to this product
Slip agent is not used in this product
This product is not manufactured with any of the Substances on Very High Concern (SVHC)
Complies with California Proposition 65
21 CFR177.1520(c), paragraph 2.2 compliant
European Commission (EU) No 10/2011 compliant as of 4/9/2012
Complies with the requirements of Article 4.1 of EU Directive 2011/65/EU (RoHS)
This product is not intentionally manufactured with Bisphenol A, natural rubber, natural la Phthalates, Fluorotelomers, Perfluorooctanoic acid (PFOA) or Perfluorooctane sulfonate (PFO)
This product is not manufactured with bi-products of crustaceans, eggs, fish, peanuts,soybeans Milk, nuts, celery, mustard, sesame seeds. Sulfur Dioxide or sulfates, lupin ormollusks
Polyethylene is typically stable during gamma radiation exposure between 25 and 40kgy
Notice: All statements, information and data given herein are believed to be reliable, but are presented without guarantee, warranty or responsibility of any kind, expressed or implied. The values presented in this data sheet are typical and are not to be interpreted as product specifications.
Browse Cleanroom LDPE Bags in Stock
We stock a large selection of clear poly LDPE bags that meet Class 100 cleanroom requirements.
Poly Bag 20×20 4Mil Clear Polyethylene – Class 100 Cleanroom – 500 bags/cs

$365.00
Contact Us For Custom LDPE Bags
---