Defense and Aerospace Cleanroom Packaging Supplier
ISO-Certified Packaging Films and Cleanroom Bags for Any Aerospace Subsector
Being in the aerospace industry means understanding the importance of controlled environments and ISO-certified cleanroom supplies for your product manufacturing. To prevent potential equipment failure or any catastrophic damage resulting from the lack of adequate packaging, rely on Pristine Clean Bags®. We have been serving different industries for over 40 years, ensuring supreme cleanroom bags quality.
Pristine Clean Bags® are manufactured in ISO-certified environments, maintaining the highest levels of traceability and conformance. We consistently work on improving our cleanroom supplies to meet the needs of the aerospace industry and all its subsectors – rocket, spacecraft, drone manufacturing, and more.
Our aerospace cleanroom bags are suitable for storing critical components of gliders, rockets, airplanes, drones, space crafts, and similar inventions. Your facility will benefit from virgin, non-animal, and surfactant-free cleanroom bags, tubing, and cleanroom polyethylene films that ensure quality and 100% pristine storage for a wide variety of aerospace equipment components.
Why Choose Our Aerospace Clean Room Packaging?

40+ Years of Experience
Jarrett Industries has been manufacturing aerospace cleanroom packaging for 42 years. Our long-standing experience and unmatched skills allow us to craft cleanroom bags for your unique needs and purposes.

European & US Distribution
Our international supply chain programs, including consignment, JIT, and VMI, will seamlessly integrate into your supply chain.

Best Pricing & Discounts
You can have our aerospace cleanroom packaging at a 20-30% price below the US and European markets.

ISO-Certified Aerospace Cleanroom Bags
Pristine Clean Bags® are manufactured in highly controlled ISO Class 5 environments, containing full documentation and traceability.

FDA- and EU-Compliant
Our packaging supplies for the aerospace industry feature virgin, surfactant-free, non-animal, and never reused materials. Rest assured that our bags meet the highest standards set by the FDA and EU.

Customization Available
We offer custom-tailored aerospace cleanroom packaging ideal for your industry and storing sensitive equipment and critical aerospace components.
Top-Trusted Aerospace Manufacturing Packaging Supplies: Bags, Films & Tubing
We offer a broad range of products suitable for storing the most common aerospace components and sensitive equipment. Our cleanroom bags, poly tubing, and films are produced in highly controlled environments and made of materials that mitigate the risk of contamination – virgin resins, non-animal, and surfactant-free substances sources.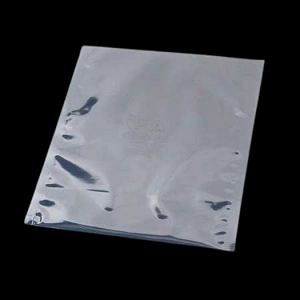 ESD Bags
ESD bags (static shield bags) are perfect for protecting your sensitive electronic devices and semiconductors. If your industry requires safe transport and storage for outside of the safe working area (EPA) look no further than Pristine ESD bags. Protect electronic products like SSD hard drives, motherboards and memory with our ESD shielding bags. Click this link and learn all the technical details about ESD bags.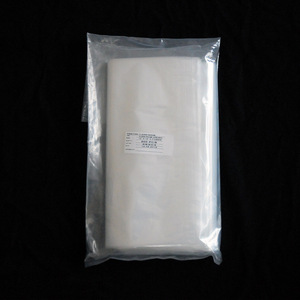 LDPE Bags
Low-density polyethylene (LDPE) poly bags are ideal for general cleanroom application, including aerospace uses. They feature incredible strength, moisture barrier, and clarity. We ensure our LDPE bags are manufactured in an ISO-certified environment, delivering the utmost quality. Learn more or order LDPE bags online.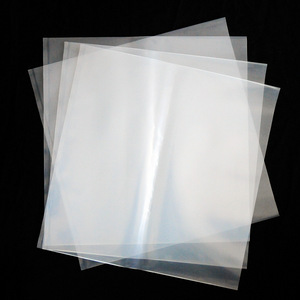 HDPE Bags
High-density polyethylene (HDPE) bags are characterized by puncture and temperature resistance, tensile strength, and excellent moisture barrier. HDPE is suitable for storing heavy items, remains durable in a wide temperature range, and is ideal for an array of aerospace applications. Learn more about HDPE bags.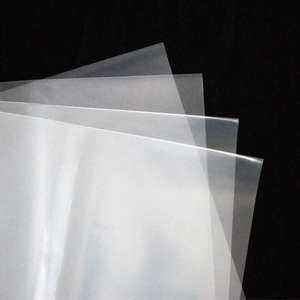 Nylon/PE Cleanroom Bags
Nylon/PE cleanroom bags are extremely puncture- and scuff-resistant, transparent, and robust. Thanks to the easy tear feature, technicians can easily open the bag with gloved hands without using scissors or sharp blades. Manufactured in an ISO-certified cleanroom, nylon/PE bags are suitable cleanroom packaging supplies for the aerospace industry. Get more information about Nylon/PE bags.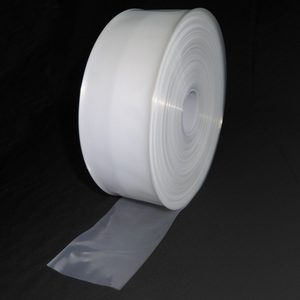 Cleanroom Poly Tubing
Sometimes, individually cut cleanroom polyethylene bags are not suitable for your purposes. In that case, Cleanroom Poly Tubing is a perfect solution. Poly tubing is used for aerospace components longer in length or situations when you're packing the same product continuously. Get to know more about cleanroom poly tubing.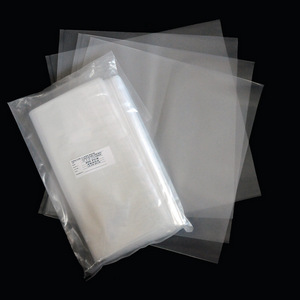 LDPE Easy Tear Bags
The easy tear formulation makes our LDPE bags even better. Tear notches allow technicians to open the bag quickly with gloved hands, preventing the potential damage from knives, blades, and scissors. Easy Tear LDPE bags come in different thicknesses, with or without re-closeable zippers. Learn more or order LDPE Easy Tear bags online.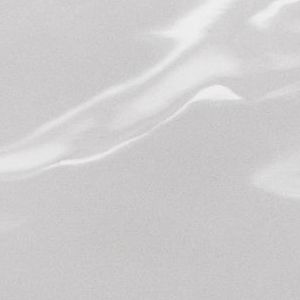 Moisture-Barrier Film
Moisture-barrier film is the best cleanroom packaging solution for aerospace products requiring extreme protection from moisture vapor (MVTR) and oxygen transmission (OTR). Moisture-barrier film is strong and opaque, featuring a distinctive foil appearance. It is produced in a highly controlled ISO-certified environment. Click here to learn more about the moisture-barrier film.
We want to point out the fact that our aerospace cleanroom packaging complies with all standards set by FDA, EU, and ISO:
21 CFR177.1520(c), paragraph 2.2 compliant
European Commission (EU) No 10/2011 compliant as of 4/9/2012.
Complies with the requirements of Article 4.1 of EU Directive 2011/65/EU (RoHS)
Complies with California Proposition 65 (The Safe Drinking Water and Toxic Enforcement Act).
In addition, we ensure our products do not contain animal sources or Substances on Very High Concern (SVHC), and we do not intentionally add any sort of natural rubber, natural latex, Phthalates, Fluorotelomers, Perfluorooctanoic acid (PFOA), Perfluorooctane sulfonate (PFC), or Bisphenol A to the product manufacturing process.
Understanding Aerospace & Defense Cleanroom and Packaging Requirements
Aerospace and defense cleanrooms require a certain level of cleanliness, determined by the allowed amount of contamination by count and size. Cleanrooms built for aerospace and defense applications are regulated by ISO and ASTM, the two major organizations in this field.
Aerospace Cleanroom Classification
ISO standards refer to cleanroom cleanliness, ranging from Class 1 (the cleanest cleanroom environment) to Class 9 (the least clean cleanroom environment). Most aerospace and defense cleanrooms comply with ISO Classes 7-8, while more sensitive applications, including microchip or sensor manufacturing, may require stricter classifications.
ISO 14644-1 determines the allowed contamination levels in each ISO class, focusing on particle size and count, air change rates, and percentage of ceiling coverage. For aerospace and defense cleanrooms, active filtration and highly controlled levels of temperature, humidity, environmental factors are of vital importance.
Particle count: Aerospace cleanroom design should have adequate filters and airflow patterns to remove particles and provide fresh, clean, and contaminant-free air in the room.
Air change: Aerospace and defense cleanrooms with strict air quality standards may require hundreds of air changes per hour. Less stringent rooms may not need as frequent air changes.
Ceiling coverage: If your aerospace or defense cleanroom comes with stringent cleanroom classifications, you will need a higher percentage of ceiling coverage.
Aerospace and Defense Cleanroom Design
Modular cleanroom design is usually the best choice for aerospace and defense uses because it fits customized spaces and oversized equipment. The most common cleanroom types used for aerospace and defense uses are HardWall and RigidWall cleanrooms.
Other things needed inside aerospace and defense cleanroom design are an HVAC system, cleanroom lighting, and cleanroom filtration for a proper airflow velocity.
Aerospace Manufacturing Cleanroom Bags: Most Common Applications
Aside from providing a highly controlled environment for your aerospace or defense applications, you must have adequate cleanroom packaging for storing your products and their sensitive components.
You can use aerospace cleanroom bags for the following purposes:
Spacecraft and Satellite Component Manufacturing
If you're manufacturing parts used in satellites or spacecraft, you need pristine packaging to prevent potential damages or product failure. Cleanrooms and packaging used for producing and storing these essential parts must provide the utmost protection from temperature, humidity, and static.
Engine Component Production
Engine component manufacturing requires a contaminant-free area in order to maintain its quality and functionality.
Microchips and Sensors
If your aerospace branch involves developing sensors and microchips and working with sensitive electrical components or lasers, you need ISO-certified cleanroom packaging to ensure all the sensitive parts leave your cleanroom intact.
Aerospace Subsectors
The aerospace industry consists of many subsectors that also require specific ISO-certified cleanroom and proper cleanroom packaging supplies for manufacturing advanced rocket and spacecraft components.
The most distinguished aerospace subsectors are the following:
Companies in the commercial space that manufacture, design, and launch rockets and spacecraft (Boeing, SpaceX, Virgin Galactic, etc.)
Unmanned aircraft systems (UAS), or drones
Airport infrastructure and aviation security
Alternative aviation fuel.
Pristine Clean Bags®: Get the Best Out of Aerospace Cleanroom Packaging
Pristine Clean Bags® delivers next-level ISO-certified aerospace packaging supplies for the aerospace industry and its subsectors. Our cleanroom packaging complies with all the standards set by the FDA and EU. Thanks to our unique sourcing ability, we offer pricing 30% below the US and EU markets. With us, you will get a blend of supreme quality, exceptional customer service, and on-time delivery.