Chemical Cleanroom Packaging Supply
ISO-Classified Cleanroom Bags for Chemical Applications
Chemicals are used in different industries and in different ways. And if your business requires the use of hazardous substances and chemical testing on a daily basis, you'll need to provide special cleanroom environments. Very often, chemical cleanrooms must meet ISO Class 8 requirements, but this may vary depending on specific applications.
Besides highly-controlled environments and adequate cleanroom design, businesses working with chemicals must have appropriate cleanroom packaging supplies for safe and secure storage of their chemical items. Cleanroom bags protect your products from contaminants and particles that could affect their quality, helping you take your business operations to new heights.
Rely on Pristine Clean Bags® to deliver dependable ISO-certified chemical cleanroom bags to pack and ship your chemicals, fertilizers, petrochemicals, minerals, and pharmaceutical products. We offer a broad range of cleanroom poly bags, poly tubing, moisture-barrier films, and nylon bags you can choose from, depending on your specific needs. Don't hesitate to contact us and let us help you find the right solution that ensures the utmost protection for anything that leaves your chemical cleanroom.
Why Rely on Pristine Clean Bags® as Your Official Supplier?

Over 40 Years of Experience
Our long-standing experience in the field has helped us understand our clients' specific needs. Therefore, we can craft a unique solution to address your challenges and foster your business growth in the long run.

International Supply Chain
We keep pace with the ever-changing business world by providing flexible supply chain programs. Our expansive network supports various locations across Europe and the US, ensuring VMI, JIT, or consignment seamlessly integrate into your supply chain.

Special Discounts
Our sourcing ability allows us to offer lower pricing to our clients. Sign with us and enjoy pricing 20-30% lower than most EU and US markets offer.

ISO-Certified Chemical Cleanroom Bags
Our chemical cleanroom bags are produced in an ISO Class 5 cleanroom and come with full documentation and traceability. Therefore, they are 100% safe for a broad range of chemical applications.

FDA-Approved and EU-Compliant
We provide FDA-approved and EU-compliant cleanroom packaging supplies manufactured from dependable materials. Pristine cleanroom bags don't contain reused materials or substances of animal origin – we use only virgin, surfactant-free, and 100% safe materials in line with the strictest standards set by the FDA and EU.

Customization Available
Not all solutions work for everyone. So, we provide custom-tailored solutions for your particular needs and goals. Don't hesitate to contact us and choose the dimensions and type of cleanroom bags that work for you.
Chemical Cleanroom Packaging Supplies: Bags, Films & Tubing
Pristine Clean Bags® offers safe and reliable cleanroom packaging supplies for your chemical industry and sensitive products that could be easily damaged by contaminants, airborne, or aerosol particles.
Our chemical cleanroom bags are manufactured in a highly controlled ISO Class 5 environment and are suitable for a broad range of chemical applications. Depending on your specific business needs and requirements, you can choose between cleanroom bags, poly tubing, moisture-barrier films, and nylon bags. Our packaging supplies are made from virgin, non-animal, and surfactant-free materials that reduce the risk of contamination and ensure your items are safe for further distribution.
The most commonly used cleanroom packaging supplies in the chemical industry include the following: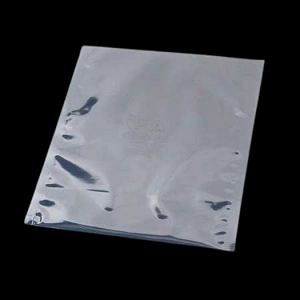 ESD Bags
ESD bags (static shield bags) are perfect for protecting your sensitive electronic devices and semiconductors. If your industry requires safe transport and storage for outside of the safe working area (EPA) look no further than Pristine ESD bags. Protect electronic products like SSD hard drives, motherboards and memory with our ESD shielding bags. Click this link and learn all the technical details about ESD bags.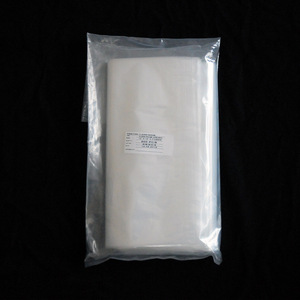 LDPE Bags
Low-density polyethylene bags, also known as LDPE bags, are suitable for various cleanroom applications. LDPE bags are characterized by tensile strength, excellent moisture barrier properties, and incredible clarity. They are broadly used in the chemical industry due to their versatility, premier quality and utmost performance. Learn more about LDPE cleanroom bags.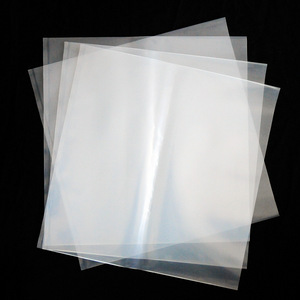 HDPE Bags
HDPE bags stand for high-density polyethylene bags and are another cleanroom packaging staple. HDPE bags feature tensile strength, temperature resistance, and moisture barrier characteristics. Therefore, they are suitable for heavy items and chemical applications requiring extreme temperatures. Learn more about HDPE cleanroom bags.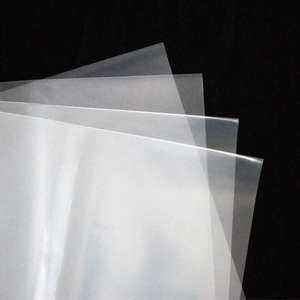 Nylon/PE Cleanroom Bags
Nylon/PE bags are special due to their robust design, puncture and scuff resistance, and transparency. They come with easy tear formulation, which allows technicians to open the bag with gloved hands and without knives, ensuring the item inside the packaging remains intact. Pristine Nylon/PE bags are manufactured in an ISO-certified area, which is suitable for the chemical industry and its subsectors. Learn more about Nylon/PE cleanroom bags.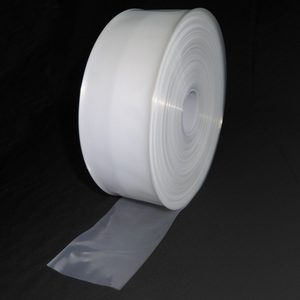 Cleanroom Poly Tubing
Cleanroom poly tubing is suitable for chemical applications that require you to pack the item lengthwise. Besides, you can cut it into pieces and create custom dimensions for your specific purposes. Cleanroom poly tubing is convenient for a broad range of uses in the chemical industry, and you can learn more about them here.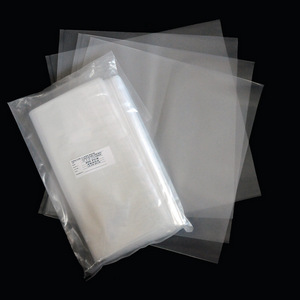 LDPE Easy Tear Bags
The easy tear formulation allows you to use your LDPE bags more conveniently. It doesn't require any sharp objects to open the bag, reducing the risk of injuries or product damages. Easy Tear LDPE bags come in various thicknesses, and you can choose those with or without re-closeable zippers. Learn more about LDPE easy tear cleanroom bags.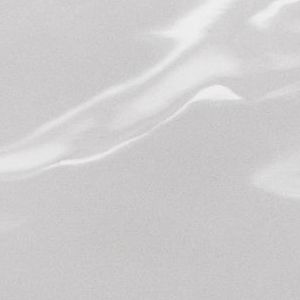 Moisture-Barrier Film
You can choose moisture-barrier films for chemical uses requiring protection from moisture vapor and oxygen transmission. This film is pretty strong and opaque, featuring a distinctive foil appearance. It's ISO-certified and FDA-approved, and you can use it for your chemical cleanroom applications with peace of mind. Learn more about the moisture-barrier film.
We want to emphasize the fact that our cleanroom packaging is fully compliant with all standards and regulations set by the leading institutions in this field, including ISO, FDA, and EU:
21 CFR177.1520(c), paragraph 2.2 compliant
European Commission (EU) No 10/2011 compliant as of 4/9/2012.
Complies with the requirements of Article 4.1 of EU Directive 2011/65/EU (RoHS)
Complies with California Proposition 65 (The Safe Drinking Water and Toxic Enforcement Act).
In addition, our packaging supplies are free from Substances on Very High Concern (SVHC) or any materials of animal origin. Substances like latex, natural rubber, Phthalates, Fluorotelomers, Perfluorooctanoic acid (PFOA), Perfluorooctane sulfonate (PFC), and Bisphenol A aren't intentionally added to the manufacturing process.
Chemical Cleanrooms & Packaging Requirements At-a-Glance
The chemical industry requires the use of highly controlled cleanroom areas to ensure a safe product manufacturing process. At the same time, the chemical industry and its subsectors must use the right cleanroom bags to protect their products during shipping or distribution.
Cleanroom packaging supplies play a vital role in the chemical industry as they protect the product from chemical contamination. Chemical contamination is a common problem that occurs when unwanted chemicals get into contact with the processing materials, potentially affecting the product quality.
Chemical Cleanroom Classification
Chemical cleanrooms are often required to comply with ISO 14644-1 classification and meet the ISO Class 8 requirements. Chemical cleanrooms must be designed according to the latest ISO standards and must provide the right cleanroom consumables, lighting, and HVAC systems (HEPA or ULPA filters) to ensure a contaminant-free environment for a safe product manufacturing process.
Chemical Cleanroom Bags Uses
The chemical industry encompasses an array of subsectors that must provide a highly controlled environment and the right cleanroom packaging supplies for their daily operations. In essence, any business working with chemicals needs ISO-classified cleanroom and packaging supplies to prevent contaminants from interfering with the product manufacturing process. For example:
Basic chemical manufacturing
Agricultural chemical manufacturing (pesticide, fertilizers, etc.)
Fibers and filaments manufacturing (resin, synthetic rubber, etc.)
Pharmaceutical and medical manufacturing
Paint, coating, and adhesive manufacturing
Soap, cleaning, and toilet preparation manufacturing
Pristine Clean Bags ®: Certified Chemical Cleanroom Bags for Your Industry
You can rest assured that Pristine Clean Bags® offers ISO-certified and FDA-approved cleanroom packaging supplies for your chemical industry. Our bags provide the utmost protection from contaminants and particles that could affect chemical processes, delivering enhanced performance.
Partner with us and enjoy special pricing 30% below the US and European markets. Besides, you'll experience a unique blend of superior quality, custom dimensions and cut, exceptional customer experience, and on-time delivery.