Electronic Clean Room Packaging Supplies
Semiconductor Bags & Tubing
Industries producing microchips, microprocessors, circuit boards, and other sensitive electronic components must comply with the latest standards of cleanliness to ensure their products will leave the manufacturing facility without the risk of failures due to potential contamination. To avoid any inconvenience and keep offering top-quality products to your customers, consider Pristine Clean Bags® as your cleanroom bags and packaging supplier.
Our electronic cleanroom bags are convenient for storing delicate electronic devices, microchips, circuit boards, microprocessors, and applications like semiconductor fabrication, board manufacturing, and fiber optics production. Your sensitive products will be safe once packed in virgin, non-animal, and surfactant-free cleanroom bags, tubing, and polyethylene films that provide high-quality and 100% pristine storage for an array of electronic components that require special care.
We have been in the industry for over 40 years, delivering premier product quality and reliability. Pristine Clean Bags® are produced in an ISO-certified controlled environment, and they come with the highest levels of traceability and conformance. We are constantly improving the quality of our cleanroom packaging supplies, adapting them to the electronic industry and all its subsectors.
Why Choose Our Electronic Clean Room Packaging?

Four Decades of Experience
Jarret Industries has been a prominent electronic industry packaging supplier for 42 years. We have been providing different industries with high-quality cleanroom packages – from aerospace to life sciences and electronics. Thanks to our expertise and unmatched skillsets, we offer custom-tailored cleanroom bags and films for your industry's unique needs and purposes.

European & US Supply Chain
Our international supply chain programs – consignment, JIT, and VMI – will seamlessly integrate into your supply chain.

Reasonable Pricing & Discounts
You can have our electronic clean room bags at a 20-30% price below the US and European markets. Contact our customer support today and earn significant discounts on cleanroom packaging supplies.

ISO-Certified Electronic Cleanroom Bags
Pristine Clean Bags® are produced in a highly controlled ISO Class 5 environment. Moreover, they contain full documentation and traceability.

FDA- and EU-Compliant Materials
Our electronic cleanroom bags are made of FDA- and EU-approved materials and are safe for storing sensitive components. They feature virgin, surfactant-free, non-animal, and never reused materials, meeting the highest cleanliness standards.

Customization Available
We offer custom-tailored electronic cleanroom packaging solutions that meet our customers' unique needs.
Electronic Cleanroom Antistatic and ESD Bags
We offer a wide variety of products convenient for storing even the most delicate electronic components and microchips. All our cleanroom bags, poly tubing, and films are manufactured in a highly controlled environment and made of materials that reduce the risk of contamination – non-animal, virgin resins, and surfactant-free substance sources.
We offer ISO-certified, anti-static and ESD bags for extremely sensitive parts of pacemakers or electronic components. 4-layered ESD shielding bags are suitable for protecting sensitive electronic equipment from electrostatic discharge during storage and transport. With ESD bags, your items will be safe from charges both inside and outside.
The engineering industry and high-end tech companies use ESD bags to store and protect computer components, PCBs, motherboards, integrated circuits, and other delicate items prone to damage due to electrostatic discharge.
Anti-static bags are coated with a special anti-static agent that reduces the risk of a static imbalance that could damage the component. They prevent the buildup of triboelectric charge resulting from the interference with fabric, plastic packaging, hair, etc. Keep in mind that anti-static bags cannot protect the electronic component from electrostatic discharge.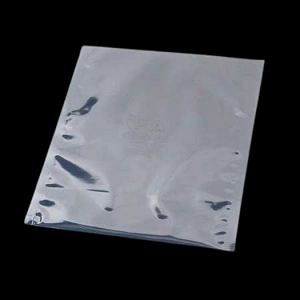 ESD Bags
ESD bags (static shield bags) are perfect for protecting your sensitive electronic devices and semiconductors. If your industry requires safe transport and storage for outside of the safe working area (EPA) look no further than Pristine ESD bags. Protect electronic products like SSD hard drives, motherboards and memory with our ESD shielding bags. Click this link and learn all the technical details about ESD bags.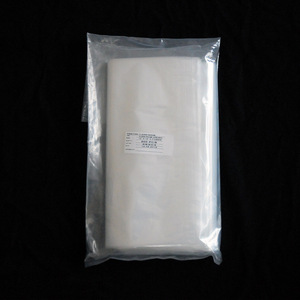 LDPE Bags
LDPE stands for low-density polyethylene bags. LDPE bags are perfect for general cleanroom applications, including storing electronic components and mobile accessories. They are strong, clear, and form an excellent moisture barrier. Our LDPE bags are made in an ISO-certified area, providing the utmost quality and protection. Learn more about LDPE bags or order online.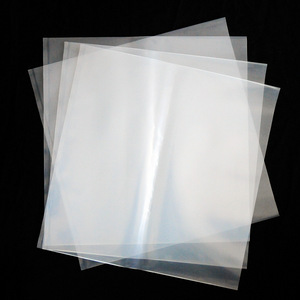 HDPE Bags
High-density polyethylene (HDPE) bags are incredibly puncture- and temperature-resistant and have exceptional tensile strength and moisture barrier. HDPE is perfect for storing heavy items, can withstand extreme temperatures, and is suitable for various electronic applications. Learn more about HDPE bags or order online.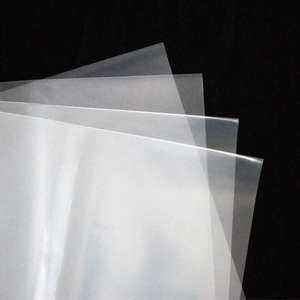 Nylon/PE Cleanroom Bags
Nylon/PE bags are puncture- and scuff-resistant, transparent, and robust. Its easy tear feature lets technicians open the bag with gloved hands without using sharp tools like knives or blades. Nylon/PE bags are suitable for different industries. Learn more about Nylon/PE bags or order online.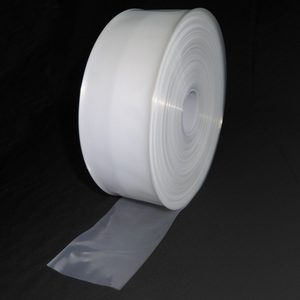 Cleanroom Poly Tubing
Cleanroom poly tubing is suitable for purposes when individually cut cleanroom polyethylene bags do not meet your needs. For instance, it comes in handy for storing electronic components that are longer in length or when you're packing the same product continuously. Our poly tubing is stable for the gamma irradiation sterilization process. Learn more about cleanroom poly tubing or order online.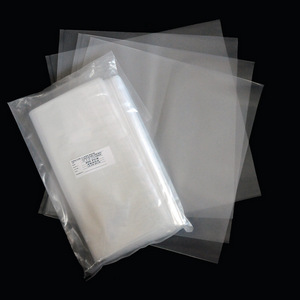 LDPE Easy Tear Bags
LDPE Easy Tear Bags are a more advanced version of classic LDPE bags. They have tear notches that allow technicians to open the bags quickly and without using knives or blades. Aside from preventing potential damages due to sharp tools, Easy Tear LDPE bags are available in different thicknesses, with or without re-closeable zippers. Learn more about LDPE Easy Tear bags or order online.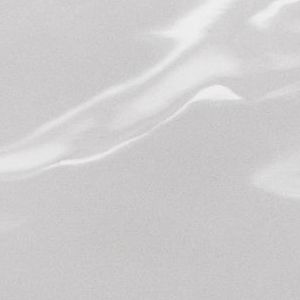 Moisture-Barrier Film
Moisture-barrier is the best cleanroom packaging option for items that require enhanced protection from moisture vapor (MVTR) and oxygen transmission (OTR). Moisture-barrier film is very strong and opaque and has quite a distinctive foil appearance. It is manufactured in a highly controlled ISO-certified facility. Learn more about moisture-barrier film or order online.
We are proud of the fact that all our electronic cleanroom packaging supplies comply with FDA, EU, and ISO standards:
21 CFR177.1520(c), paragraph 2.2 compliant
European Commission (EU) No 10/2011 compliant as of 4/9/2012.
Complies with the requirements of Article 4.1 of EU Directive 2011/65/EU (RoHS)
Complies with California Proposition 65 (The Safe Drinking Water and Toxic Enforcement Act).
Besides, we make sure our supplies are free of animal sources or Substances on Very High Concern (SVHC). Our cleanroom packaging supplies do not intentionally contain any sort of natural rubber, natural latex, Phthalates, Fluorotelomers, Perfluorooctanoic acid (PFOA), Perfluorooctane sulfonate (PFC), or Bisphenol-A.
Application of Electronic Cleanroom Packaging Supplies
Electronic cleanroom packaging is quintessential for all companies producing sensitive electronic equipment, components, microchips, and circuit boards. In case your products are prone to damage due to static or electrostatic discharge, it is important to store them in the right anti-static or ESD shield bags and protect them from fatal exposures during transportation.
Use our cleanroom bags for the following purposes:
Board manufacturing
Semiconductor fabrication
Fiber optic production
Vacuum chambers
ESD-free wafer & chip storage
Printing
Mask aligners
Silicon wafers and substrates packaging
EUV research
UV-sensitive processes
Desiccators for dry
And more.
The most common electronic industry subsectors that use cleanroom packaging are:
Semiconductor supply and manufacturing services
Industrial equipment
Networking & communication equipment
Computer and office equipment and products
Medical devices
Consumer electronics and home appliances.
Understanding Electronic Cleanroom & Packaging Requirements
Particulate contamination can be fatal for electronic manufacturing or semiconductor fabrication. Dust, hair, and other contaminants can damage a microchip or other delicate components that directly impact the device's function. Therefore, cleanrooms used for electronic manufacturing or semiconductor applications must meet the necessary requirements set by ISO, which dictate the rules regarding adequate cleanroom packaging, apparel, ventilation, and general cleanroom design.
Electronic Cleanroom Classification
ISO standards determine the level of cleanroom cleanliness, which ranges from Class 1 (the cleanest cleanroom) to Class 9 (the least clean cleanroom). The electronic manufacturing industries often require ISO Class 1-6, depending on the type of electronic hardware that is being produced. For instance, Class 1 cleanroom is often recommended for nano-technology and ultra-fine particulate processing applications, while less demanding items may be produced in a less strict environment.
Cleanroom classifications are conducted by ISO 14644-1, which specifies the allowed contamination levels in each Class, the particle size and count, air change rates, and percentage of ceiling coverage. Cleanrooms designed for electronic manufacturing, optical, or semiconductor applications must provide pristine conditions to prevent any potential damage due to temperature, humidity, static electricity, or electromagnetic interference (EMI).
Cleanrooms for electronic manufacturing must be highly controlled in terms of airflow, pressure, humidity, and temperature. In addition, special air filtration systems must be installed to ensure the air is contaminant-free. This can be achieved through high-efficiency particulate air (HEPA) or ultra-low particulate air (ULPA) filters. Staff should enter the cleanroom through airlocks and wearing special cleanroom clothing.
Semiconductor Cleanroom Classification
The semiconductor is a crystalline or glassy solid with specific electrical characteristics. They are characterized by their conductive behavior, which is somewhere between metal and insulator. Industries that manufacture electronic devices like cellular phones often produce semiconductors for integrated circuits – and even the slightest mishap can significantly affect the function and quality of the product.
Therefore, semiconductor cleanrooms should be engineered and designed to control static, outgassing, particulate matter, and other potential sources of contamination. Adequate air filtration systems play a vital role in maintaining the semiconductor cleanroom purity and preventing potential particle buildup on any equipment produced inside the cleanroom.
Optical Cleanroom Classification
Optical components can be easily contaminated by humans or poorly controlled machines in the cleanroom. Any industry that produces, packs, and transports optical components must provide pristine cleanroom conditions to ensure the product's optimal quality and function once it leaves the cleanroom. Cleanrooms are pivotal for manufacturing both classical optics and micro-optics (cellphone cameras).
Pristine Clean Bags®: Custom Electronic Industry Cleanroom Bags
Pristine Clean Bags® offers reliable, next-level electronic cleanroom packaging supplies for the electronic industry and its subsectors. Our cleanroom packaging meets all the requirements set by FDA and EU. Our unique sourcing ability allows us to offer special pricing, which is 30% below the US and European markets. Besides, you'll experience a fusion of supreme quality, stellar customer service, and on-time delivery.