Medical Cleanroom Packaging Supplies
ISO-Certified Clean Room Bags and Films // Non-Sterile Medical Device Packaging
Medical devices are often packaged in cleanrooms. The role of packaging is of vital importance for keeping the devices contaminant-free up until use. Therefore, it is quintessential to choose the right medical cleanroom bags and tubing. According to the statistics, searching for adequate flexible packaging is often carried out incorrectly, leading to device and product cross-contamination and failures.
With Pristine Clean Bags®, you won't have to worry about potential device damages or exposure to contaminants. Our sterile and non-sterile medical packaging is manufactured in ISO-certified cleanrooms with the highest levels of traceability and conformance. We are constantly improving the quality of our packaging supplies, adapting them to all the medical industry sectors – pharmaceuticals, biotechnology, equipment production, and more.
Our custom medical clean room packaging conveniently stores all medical or pharmaceutical items that need to be in a clean condition before they are used. Our cleanroom bags, tubing, and cleanroom polyethylene films are made of virgin, surfactant-free, and non-animal sources that ensure excellent quality and 100% pristine storage for different types of medical tools and equipment.
Why Choose Pristine Medical Clean Room Bags and Tubing?

Vast Industry Experience
Jarrett Industries has been in medical cleanroom packaging for 42 years. Many years of experience in the field allow us to offer custom cleanroom bags for your specific needs and medical purposes.

We Cover European & US Markets
Our European and US supply chain programs, such as JIT, VMI, and consignment, will smoothly integrate into your supply chain.

Great Pricing & Discounts
You can have your medical cleanroom bags and other flexible packaging at a 20-30% price below the European and US markets.

ISO-Certified Medical Cleanroom Bags
The manufacturing of the Pristine Clean Bags® takes place in a highly-controlled ISO Class 5 environment and comes with full documentation and traceability.

Compliant with FDA and EU Standards
All medical device cleanroom packaging supplies are made of virgin, non-animal, surfactant-free, and never reused materials. We make sure our packaging supplies comply with the strictest standards and regulations set by the FDA and EU.

Custom-Tailored Cleanroom Bags
We can craft unique medical cleanroom packaging supplies for different industries and specific industry subsectors.
Top-Quality Medical Cleanroom Packaging Supply: Bags, Films & Tubing
Jarrett Industries is a leading medical cleanroom packaging supplier providing top-quality cleanroom bags, poly tubing, and films. Our packaging supplies feature materials that mitigate the risk of contamination and are manufactured in highly controlled, ISO-certified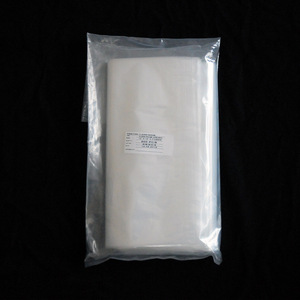 LDPE Bags
LDPE bags, also known as low-density polyethylene bags, are suitable for general cleanroom applications, including medical uses. These bags are characterized by their incredible strength, moisture barrier, and enhanced clarity. Our LDPE bags are produced in an ISO-certified space, providing unmatched quality. Order LDPE bags online.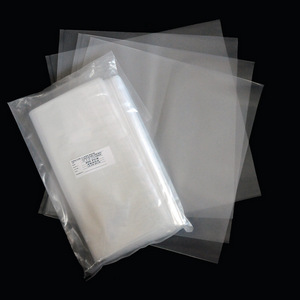 LDPE Easy Tear Bags
LDPE bags with the easy tear formulation are an advanced version of basic LDPE bags. Thanks to tear notches, medical technicians can open the bag quickly and without using sharp blades, scissors, or knives. Easy Tear LDPE bags are available in various thicknesses, with or without re-closeable zippers. Order LDPE Easy Tear bags online.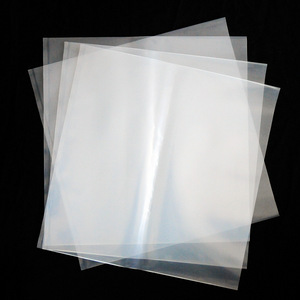 HDPE Bags
HDPE, or high-density polyethylene bags, are extremely puncture- and temperature-resistant, have tensile strength, and excellent moisture barrier. As a result, HDPE bags are ideal for storing heavy equipment, remain durable in a wide temperature range, and are perfect for different medical purposes. Order HDPE bags online.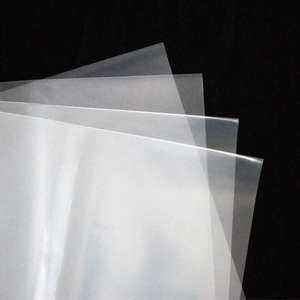 Nylon/PE Cleanroom Bags
Nylon/PE bags feature extreme puncture and scuff resistance, transparency, and robust design. The easy tear feature allows technicians to open the bag with gloved hands without using sharp tools. Nylon/PE bags are produced in ISO-certified cleanrooms and are convenient for storing sensitive medical supplies and equipment. Order nylon/PE bags online.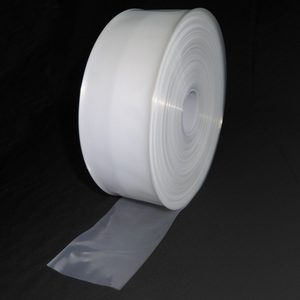 Cleanroom Poly Tubing
Cleanroom poly tubing is excellent for storing medical equipment that's longer in length. You can also use it when you're packing the same item continuously. Order cleanroom poly tubing online.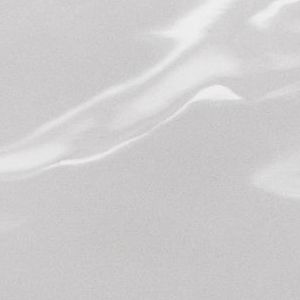 Moisture-Barrier Film
Moisture-barrier film is beneficial for storing sensitive medical equipment that requires the utmost protection from moisture vapor (MVTR) and oxygen transmission (OTR). Moisture-barrier film is extremely strong and opaque and has a distinctive foil appearance. This packaging is manufactured in a pristine, ISO-certified environment. Order moisture-barrier film online.
We want our clients to know that our medical cleanroom packaging complies with the standards regulated by the FDA, EU, and ISO:
21 CFR177.1520(c), paragraph 2.2 compliant
European Commission (EU) No 10/2011 compliant as of 4/9/2012
Complies with the requirements of Article 4.1 of EU Directive 2011/65/EU (RoHS)
Complies with California Proposition 65 (The Safe Drinking Water and Toxic Enforcement Act).
Besides, Jarrett Industries makes sure the cleanroom bags do not contain any trace of animal sources or Substances on Very High Concern (SVHC). We do not intentionally add any kind of natural rubber, natural latex, Phthalates, Fluorotelomers, Perfluorooctanoic acid (PFOA), Perfluorooctane sulfonate (PFC), or Bisphenol A to the manufacturing process.
Understanding Medical Cleanrooms & Packaging Requirements
Medical cleanrooms are necessary for developing vaccines, pharmacological products and manufacturing essential medical devices. There are three types of medical cleanrooms – medical research cleanrooms, pharmaceutical cleanrooms, and medical device cleanrooms. Each cleanroom will be designed according to the industry's specific needs and the cleanroom classification requirements.
Medical Cleanroom Bags: The Most Common Applications
Packaging bags for medical cleanrooms are necessary for storing critical medical equipment, tools, or substances used for different medical or pharmaceutical purposes. Adequate packaging will keep your medical devices contaminant-free until use, ensuring no bacteria or airborne particles could affect their quality or safety.
Medical cleanroom bags must meet the following requirements:
Known and traceable materials
Non-toxic and odorless substances
No signs of holes, tears, cracks, or localized thinning
Designed for medical applications
Consider medical cleanroom packaging for the following purposes:
Medical Research Cleanrooms
Medical research cleanrooms are commonly used for medical experimentation, research, and the development of new treatments. Medical research cleanrooms fall within ISO Class 5-7, meaning that the cleanroom environment must possess an adequate filtration system and allowed particle count.
Medical research cleanrooms are frequently used for the following purposes:
Research involving blood or stem cells
Applications working with toxic or infectious substances
Research and study of infectious diseases, viruses, or cancer
Vaccine development.
Medical Device Cleanrooms
Medical devices include all the tools used to diagnose, treat, or cure patients. They must be contaminant-free because they come into contact with membranes and tissues, which is why their production and packaging must be conducted in a highly controlled environment.
Most medical devices must be produced, assembled, and packed in cleanrooms compliant with ISO Class 5-8 standards. While non-critical and semi-critical devices fall within the 7-8 ISO Class range, implanted devices and surgical equipment require ISO Class 5 or higher.
Pharmaceutical Cleanrooms
Pharmaceutical cleanrooms are those used for developing and testing chemical treatments for improving health. The choice of a pharmaceutical cleanroom depends on the specific type of substances and procedures used, but pharmaceutical cleanrooms generally comply with ISO 7-5.
As for medical cleanroom design, Hard-wall cleanrooms are the best choice because of their stable and reliable structure. Such structure mitigates the risk of damage and error caused by humidity, temperature, contamination, and similar environmental factors that could affect the product quality or the manufacturing process itself.
Pristine Clean Bags®: Custom Medical Cleanroom Packaging Supplies for Your Unique Needs
Count on Pristine Clean Bags® if your industry depends on pristine conditions and proper packaging choice. Our ISO-certified cleanroom bags are suitable for a wide variety of medical applications, from medical research and development to medical device manufacturing and pharmaceutical uses. All our products comply with the EU and FDA standards and regulations.
Our unique sourcing ability allows us to offer pricing 20-30% off the US and EU markets. With us by your side, you will experience a fusion of superior quality, stellar customer service, and on-time delivery.