Pharmaceutical Clean Room Packaging Supplies
Industry-Tailored Pharmaceutical Clean Room Bags
The pharmaceutical industry is responsible for the safe production and distribution of vaccines and drugs. To ensure their safety for consumers, pharmaceutical companies must store the products inside ISO-certified clean room bags. Pharmaceutical clean room bags are often suitable for the gamma irradiation sterilization process, heat, or steam sterilization.
Pristine Clean Bags® offers a broad selection of ISO-certified bags and films for pharmaceutical applications. Our cleanroom packaging supplies are manufactured in an ISO-controlled environment, maintaining the highest levels of traceability and conformance. We continually work on enhancing the quality of our cleanroom packaging supplies, adapting them to the unique needs of the pharmaceutical industry and its subsectors – drug manufacturing, biotechnology research and development, medical technology, and more.
Our pharmaceutical cleanroom bags are perfectly safe for storing various pharmaceutical products, such as drugs, vaccines, cosmetics, and more. Your pharma business will continue to grow with our virgin, non-animal, and surfactant-free cleanroom bags, poly tubing, and cleanroom polyethylene films that deliver the utmost quality and 100% pristine storage for different pharmaceutical products and equipment.
Although clean room packaging supplies are our primary focus, we can accommodate your request for sterile packaging if that's what meets the needs of your pharmaceutical industry.
Why Choose Our Pharmaceutical Clean Room Packaging?

40+ Years of Business Journey
Pristine Clean Bags® has been on stage for 42 years. We have been providing different industries with top-quality cleanroom packaging supplies. Our unique expertise and skill sets allow us to provide custom-tailored cleanroom bags for the industry's specific needs and purposes.

International Supply Chain
JIT, VMI, and consignment are our international supply chain programs that will seamlessly integrate into your supply chain.

Fair Pricing & Great Discounts
Thanks to our unique sourcing ability, we have the advantage over the competition in terms of pricing – our pharma bags are offered at a 20-30% price below the US and European markets. Call us today to learn more about how to save huge on cleanroom packaging supplies.

ISO-Certified Pharmaceutical Cleanroom Bags
Pristine Clean Bags® are manufactured in highly controlled ISO Class 5 facilities. They are entirely safe for different cleanroom applications as they contain full documentation and traceability.

FDA and EU Compliance
Our pharmaceutical clean room packaging is made of virgin, surfactant-free, non-animal, and never reused materials. Our packaging supplies meet the highest standards set by the FDA and EU, which makes them ideal for any industry that requires safe and dependable storage for product manufacturing and transportation.

Customization Available
We provide industry-tailored pharmaceutical cleanroom packaging suitable for various industries and their unique goals and purposes. We can provide anti-static or sterile packaging if that's what our clients demand.
High-Ranking Pharmaceutical Clean Room Packaging: Bags, Films & Tubing
We deliver a wide variety of pharma bags, films, and poly tubing for storing the most common pharmaceutical products and equipment requiring enhanced protection from contamination and airborne pollutants that could affect the product's quality. Our cleanroom packaging supplies feature dependable and high-quality materials like virgin resins, non-animal and surfactant-free sources.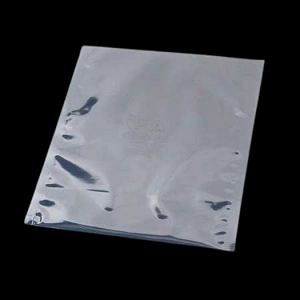 ESD Bags
ESD bags (static shield bags) are perfect for protecting your sensitive electronic devices and semiconductors. If your industry requires safe transport and storage for outside of the safe working area (EPA) look no further than Pristine ESD bags. Protect electronic products like SSD hard drives, motherboards and memory with our ESD shielding bags. Click this link and learn all the technical details about ESD bags.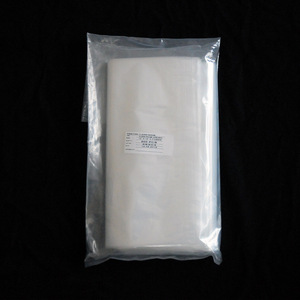 LDPE Bags
Low-density polyethylene bags (LDPE) are the most versatile cleanroom package type. They are convenient for general cleanroom application due to their incredible strength, moisture barrier, and clarity. Our LDPE pharma bags are all produced in an ISO-certified facility, ensuring the utmost quality and protection for your products. Oder LDPE bags online.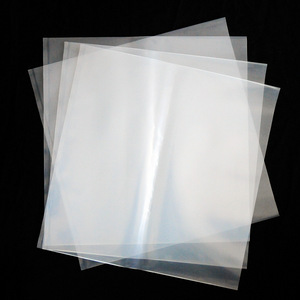 HDPE Bags
High-density polyethylene bags (HDPE) are extremely temperature- and puncture-resistant, have tensile strength, and form an excellent moisture barrier. HDPE poly bags for pharmaceuticals are convenient for heavy items, remain durable in a wide temperature range, and are perfect for various pharmaceutical applications. Order HDPE bags online.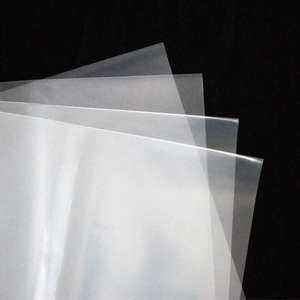 Nylon/PE Cleanroom Bags
Nylon/PE bags are incredibly puncture- and scuff-resistant, transparent, and robust. They feature a special easy tear formulation that allows straightforward opening without using blades or scissors. Nylon/PE bags are produced in an ISO-certified cleanroom and are safe for an array of pharmaceutical purposes. Order Nylon/PE bags online.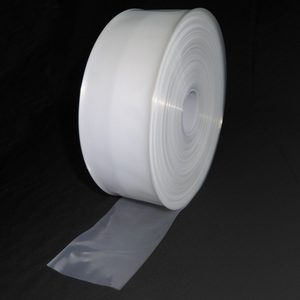 Cleanroom Poly Tubing
Cleanroom Poly tubing comes in handy when individually cut cleanroom polyethylene bags are not suitable for your purposes. Poly tubing is commonly used in the pharmaceutical industry, mainly for components longer in length or when packing the same product continuously. Order cleanroom poly tubing online.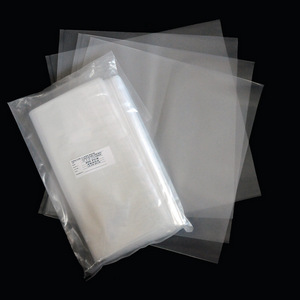 LDPE Easy Tear Bags
The addition of tear notches makes our LDPE bags even better. The easy tear formulation allows technicians to open the bag quickly, with gloved hands and without blades or knives. That way, you can lower the risk of potential injuries or damages resulting from sharp tools. Easy tear LDPE bags are available in different thicknesses, with or without re-closeable zippers. Order LDPE Easy Tear Bags online.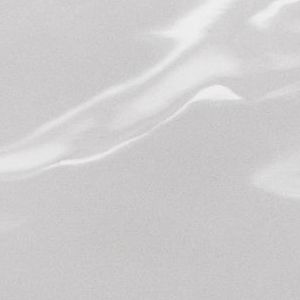 Moisture-Barrier Film
Moisture-barrier film is the best cleanroom packaging option for pharmaceutical products that require extreme protection from moisture vapor (MVTR) and oxygen transmission (OTR). Moisture-barrier film is strong and opaque and has a distinctive foil appearance. It is manufactured in a highly controlled ISO-certified area. Order moisture-barrier film online.
Our pharma bags comply with all the standards and regulations set by the FDA, EU, and ISO:
21 CFR177.1520(c), paragraph 2.2 compliant
European Commission (EU) No 10/2011 compliant as of 4/9/2012.
Complies with the requirements of Article 4.1 of EU Directive 2011/65/EU (RoHS)
Complies with California Proposition 65 (The Safe Drinking Water and Toxic Enforcement Act).
Additionally, we make sure our cleanroom packaging supplies do not contain animal sources or Substances on Very High Concern (SVHC). Our pharma bags do not intentionally contain any sort of natural rubber, natural latex, Fluorotelomers, Phthalates, Perfluorooctanoic acid (PFOA), Perfluorooctane sulfonate (PFC), or Bisphenol-A.
Understanding Pharmaceutical Cleanroom & Packaging Requirements
Pharmaceutical cleanroom requires specific cleanliness levels, which are determined by the allowed amount of contamination by count and size. Cleanrooms built and designed for pharmaceutical applications are regulated and controlled by ISO and FDA, the two main institutions in this field. Any pharmaceutical cleanroom should provide an adequate air filtration system (HEPA filter), cleanroom packaging, proper cleanroom garments, and other items that ensure the cleanroom is compliant with the FDA and ISO.
Pharmaceutical Cleanroom Classification
The pharmaceutical cleanroom's cleanliness level is determined by ISO standards. Cleanroom cleanliness range from Class 1 (the cleanest cleanroom) to Class 9 (the least clean cleanroom). Pharmaceutical cleanrooms fall under the ISO 5 to ISO 8 class, depending on the exact type of medical, scientific, and manufacturing application performed.
A cleanroom for pharmaceutical purposes is required to prevent airborne particles and contaminants from getting into contact with the medicinal product. Depending on the cleanroom's classification, the acceptable levels of particles per cubic meter of air may vary.
Pharmaceutical Cleanroom Design: "Clean Corridor" vs. "Dirty Corridor"
Aside from establishing a highly controlled environment inside a pharmaceutical cleanroom, paying attention to adjacent spaces like corridors is quintessential. This is important mainly when manufacturing pharmaceutical products, such as tablets or capsules, in an environment with positive pressure. The pressure differential between spaces could lead to the powder escaping from the clean area right into the corridor. For that reason, designing so-called "clean corridors" is of vital importance. "Clean corridors" inhibit microbial growth in case microorganisms escape, and they play a critical role in tablet and capsule production, reducing the risk of potential cross-contamination.
As for sterile, aseptic, or low bio-burden and liquid pharma products, even a single microorganism can be quite catastrophic. Therefore, these facilities are usually designed with "dirty corridors" to keep potential organisms out of the cleanroom. Unlike powders, drops of liquid won't float around the facility.
Pharmaceutical Cleanroom Bags: Applications & Uses
Pharmaceutical cleanroom packaging supplies are crucial for ensuring safety in the pharmaceutical industry and its subsectors. Pharmaceutical cleanroom bags are suitable for the following purposes:
Biotechnology
Medical technology
Foods and nutraceuticals
Drug delivery
Companies providing chemicals to other companies
Companies that distribute products of another company
Companies that research/produce drugs for immunotherapy, gene therapy, cell therapy, vaccines, and similar.
Pristine Clean Bags®: Reliable Bags and Films for Pharmaceutical Applications
Count on ISO-certified Pristine Clean Bags® to safely store and transport your pharmaceutical products, drugs, or equipment that requires enhanced protection from airborne particles and contaminants. We are a proven pharmaceutical cleanroom packaging supplier that's been on stage for 42 years. Our unique sourcing ability allows us to offer special pricing, 30% off the US and European markets. Call us today for more information.