Life Science Cleanroom Bags
ISO-Certified Cleanroom Packaging Supplies for Life Science and Its Subsectors
If you're working in the life science field, you know how important it is to provide a safe and particle-free environment for conducting your daily tasks. The life science industry boasts a variety of fields like pharmaceuticals, biotechnology, biomedical technology, environmental sciences, biomedical device development, and other spheres that involve clinical research and product development.
Low-particulate environments and adequate cleanroom supplies are mandatory in all the above-mentioned sectors, mainly because they involve medical device manufacturing or life-saving drug development. Since an excessive amount of particles could affect the product quality, it's quintessential to ensure your environment meets the necessary cleanroom requirements and you have certified cleanroom packaging supplies for your product distribution.
Pristine Clean Bags® are made in an ISO-certified environment and are suitable for storing pharmaceutical products, medical equipment, and other items closely related to the life science field and research. Our cleanroom packaging is made from virgin, cruelty-free, and surfactant-free sources, and you can choose among high-quality cleanroom bags, tubing, and polyethylene films to ensure 100% safe storage for anything that leaves your life science facility.
Why Choose Us as Your Life Science Cleanroom Packaging Supplier?

40+ Years in the Industry
Jarrett Industries has been in business for over 40 years. Our rich experience in the field and unique skillsets allow us to offer special cleanroom packaging supplies in line with our clients' specific needs and industry requirements.

International Supply Chain Programs
JIT, VMI, consignment, and other international supply chain programs will integrate seamlessly into your supply chain.

Competitive Pricing & Great Discounts
You can enjoy premier-quality life science cleanroom packaging at a 20-30% price below the European and US markets.

ISO-Certified Life Science Cleanroom Bags
Pristine Clean Bags® are produced in an ISO Class 5 environment, and they contain full documentation and traceability.

FDA and EU Compliance
Our cleanroom packaging supplies for life science are made from virgin, surfactant-, and cruelty-free sources. Our supplies do not contain reused materials but meet the highest standards and regulations set by the institutions like the FDA and EU.

Customization Available
We provide custom-tailored life science cleanroom bags and tubing solutions for your particular needs and subsector requirements. If you want a specific type of cleanroom packaging for your tasks, please reach out to us, and we'll do our best to meet your needs.
Dependable Life Science Cleanroom Bags, Films & Tubing
Pristine Clean Bags® provides a broad range of packaging supply choices for your different life science projects. Rest assured that our cleanroom bags, films, and poly tubing are manufactured in highly controlled, ISO Class 5 environments. At the same time, our supplies feature virgin, non-animal, and surfactant-free materials that minimize the risk of contamination in cleanroom applications. You can choose among the following cleanroom packaging supplies: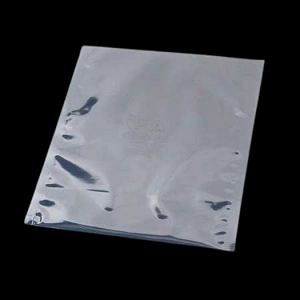 ESD Bags
ESD bags (static shield bags) are perfect for protecting your sensitive electronic devices and semiconductors. If your industry requires safe transport and storage for outside of the safe working area (EPA) look no further than Pristine ESD bags. Protect electronic products like SSD hard drives, motherboards and memory with our ESD shielding bags. Click this link and learn all the technical details about ESD bags.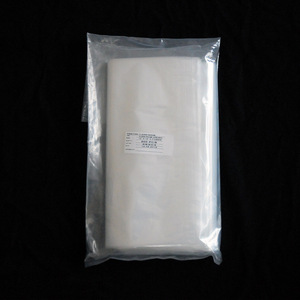 LDPE Bags
Low-density polyethylene bags (LDPE) are perfect for general cleanroom applications, including life science projects. Thanks to their strength, superb moisture barrier properties, and clarity, they deliver the utmost quality and performance, regardless of the specific purpose for which you're using them. Learn more about LDPE bags and order online.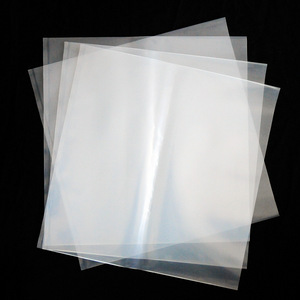 HDPE Bags
High-density polyethylene bags (HDPE) are puncture- and temperature-resistant, have incredible tensile strength, and have excellent moisture-barrier properties. HDPE is convenient for heavy items and is perfect for life science applications because it can withstand a wide temperature range. Order HDPE bags online.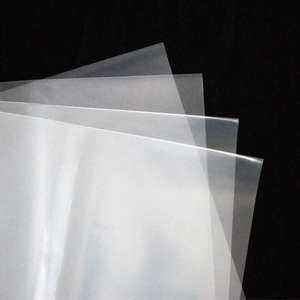 Nylon/PE Cleanroom Bags
Nylon/PE cleanroom bags are puncture- and scuff-resistant, transparent, and robust. They have an incredibly useful easy tear formulation that allows technicians to open the bag with gloved hands without scissors, knives, or sharp tools. Nylon/PE bags are made in an ISO-certified area, which makes them a suitable choice for the life science industry. Get to know more about Nylon/PE bags.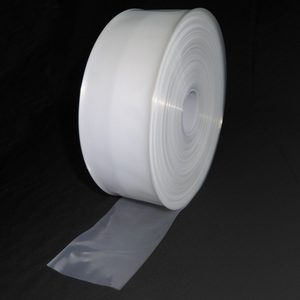 Cleanroom Poly Tubing
Cleanroom Poly tubing comes in handy when individually cut cleanroom poly bags aren't suitable for your purposes. You can use poly tubing to store pharmaceutical products or medical devices longer in length or when you're continuously packing the same item. Order cleanroom poly tubing today.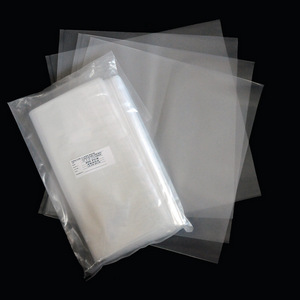 LDPE Easy Tear Bags
The easy tear add-on makes our LDPE bags even better. Thanks to tear notches, technicians can open the bag quickly, even with the gloves on. It eliminates the need for using blades, knives, scissors, or any sharp objects, preventing potential damages to the product at the same time. Easy Tear LDPE bags are available in various thickness levels, and you can choose between those with or without re-closeable zippers. Order LDPE Easy Tear Bags online.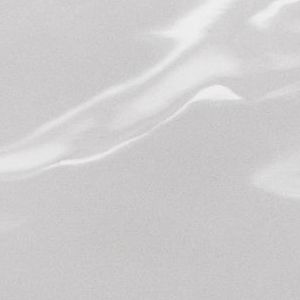 Moisture-Barrier Film
Moisture-barrier films are the best packaging solution for life science projects that entail the utmost protection from moisture vapor (MVTR) and oxygen transmission (OTR). Moisture-barrier film is strong and opaque and has a distinctive foil appearance. It's produced in a highly controlled ISO-certified environment, which makes it an ideal choice for various cleanroom applications. Order moisture-barrier film online.
Our cleanroom packaging is compliant with all standards and regulations set by ISO, FDA, and EU:
21 CFR177.1520(c), paragraph 2.2 compliant
European Commission (EU) No 10/2011 compliant as of 4/9/2012.
Complies with the requirements of Article 4.1 of EU Directive 2011/65/EU (RoHS)
Complies with California Proposition 65 (The Safe Drinking Water and Toxic Enforcement Act).
You can rest assured that our packaging supplies don't contain Substances of Very High Concern (SVHC) or materials of animal origin. Besides, we don't intentionally add any sort of natural latex, natural rubber, Phthalates, Fluorotelomers, Perfluorooctanoic acid (PFOA), Perfluorooctane sulfonate (PFC), or Bisphenol A to the product manufacturing process.
Understanding Life Science Cleanroom & Packaging Requirements
The life science industry, as well as all its subsectors, require adequate cleanroom packaging for storing devices and pharmaceuticals. Essentially, the packaging should be suitable for the gamma-irradiation processes, steam, or heat sterilization.
Life Sciences Cleanroom Classification
Life science applications require low particulate environments since they often involve medical device testing or drug manufacturing. Excess levels of chemical or microbial impurities in pharmaceuticals produced in inadequate environments may lead to inconvenient or even life-threatening responses in patients. To prevent any quality issues that could arise from improper facility standards, it's quintessential to choose an adequate cleanroom design that complies with ISO, FDA, and requirements set by other leading institutions in this field.
A life science cleanroom is an area where the overall airborne particle concentration is highly controlled. It is used in industries like life science as it reduces the risk of introduction and retention of particles inside the area. Other parameters, like humidity, pressure, and temperature, are also controlled in order to help life sciences organizations maintain the quality of their products and meet federal standards and requirements.
Life Sciences Cleanroom Maintenance
Once established, a life sciences cleanroom must be maintained in line with the procedures to prevent contamination and affect the device or product safety. Proper maintenance protocol includes cleanroom-approved detergents to eliminate dirt and grease and disinfectants to keep microbial contamination under control.
The HEPA filters are another critical feature that ensures proper airflow. They must be certified every year and replaced if they no longer provide optimal performance.
Generally, cleanrooms play an essential role in the life sciences field as they help maintain product quality and strengthen the company's reputation.
Life Sciences Cleanroom Packaging Bags: Most Common Applications
The life science market is a growing field full of opportunities. Any life science subsector requires an adequate cleanroom area and cleanroom packaging supplies in order to maintain the quality of the manufacturing process and prevent any severe inconveniences resulting from excessive contamination levels.
You need life science cleanroom bags if you're working in some of the following fields:
Biotech and pharma (biotechnology, pharmaceutical, and biopharmaceutical)
Medical products (medical devices, medical equipment, medical supplies, diagnostic products)
Scientific equipment development
Life science and lab research (clinical laboratory services, research institute and organizations, etc.)
Clinical testing and development.
Pristine Clean Bags®: Reliable Clean Room Bags for Life Sciences & Its Subsectors
Pristine Clean Bags® is an ISO-certified cleanroom packaging supplier that meets the needs of every industry. If you run a life science company, you can rest assured that your products will maintain their utmost quality and performance with our ISO-certified and FDA-approved cleanroom packaging supplies.
Our unique sourcing ability allows us to offer special pricing 30% below the US and European markets. With our supplies, you can enjoy the blend of superior quality, stellar customer service, and on-schedule delivery.