ISO-Certified Manufacturing Cleanroom Bags
High-Quality Cleanroom Packaging Supplies for Your Manufacturing Industry
The emerging trends in the manufacturing industry have encouraged business owners to adopt sophisticated technologies to improve their business operations – nanotechnology, bio-engineering, 3D printing, and similar. These technologies represent the future of manufacturing, and they must provide flawless performance to allow safe production and good delivery to the marketplace.
Airborne particles, viruses, bacteria, dust, and similar contaminants can affect the product manufacturing process, resulting in decreased quality and negative responses in consumers. To avoid such inconveniences, it's essential to provide a proper cleanroom environment and supplies for your daily business operations.
We highly recommend Pristine Clean Bags® as your manufacturing cleanroom packaging supplies solution. We have been in business for over 40 years, during which we've helped many manufacturers maintain their product quality and performance, even outside of the cleanroom environment.
Our manufacturing clean room bags are made of virgin, cruelty-free, and surfactant-free materials that ensure the utmost quality and protection from airborne particles and contaminants. Rest assured that our cleanroom-approved packaging supplies are produced in an ISO Class 5 environment, suitable for a broad range of manufacturing applications.
Why Choose Our Manufacturing Clean Room Packaging Bags?

42 Years in Business
Jarrett Industries is an experienced manufacturing cleanroom bags supplier that's been in business for over four decades. We have been a loyal ally to different manufacturing sectors for many years. At the same time, we've been delivering custom-tailored solutions to various industries, giving our best to meet their specific needs and requirements.

International Supply Chain: Europe & US
Our European and US supply chain programs, including JIT, VMI, and consignment, will smoothly integrate into your supply chain.

Great Pricing & Discounts Available
Our manufacturing cleanroom bags are available at a 20-30% price below the US and European markets. Please get in touch with our sales rep today and get significant discounts on top-quality cleanroom packaging supplies.

ISO-Certified Manufacturing Cleanroom Bags
Pristine Clean Bags® contains full documentation and traceability. Additionally, they are manufactured in an ISO Class 5 environment, meeting all the temperature, pressure, and humidity control requirements.

FDA- and EU-Compliant
Our bags for manufacturing cleanroom are compliant with FDA and EU regulations, primarily in terms of materials used. That being said, our packaging supplies feature surfactant-free, animal-friendly, and never reused materials that ensure the highest cleanliness levels.

Customization Available
We can meet your industry's unique needs and requirements. Don't hesitate to get in touch with our sales rep if you're looking for a custom-tailored solution for your particular projects.
Trusted Manufacturing Cleanroom Bags, Films & Tubing
We provide a broad range of films, tubing, and bags for manufacturing cleanroom, ensuring the utmost quality and performance. Our packaging supplies meet the cleanroom standards set by ISO while the virgin, non-animal, and surfactant-free materials mitigate the risk of product contamination.
Depending on your specific needs and manufacturing applications, you may choose among the following cleanroom packaging solutions: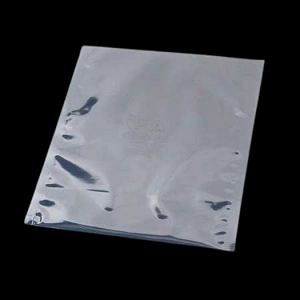 ESD Bags
ESD bags (static shield bags) are perfect for protecting your sensitive electronic devices and semiconductors. If your industry requires safe transport and storage for outside of the safe working area (EPA) look no further than Pristine ESD bags. Protect electronic products like SSD hard drives, motherboards and memory with our ESD shielding bags. Click this link and learn all the technical details about ESD bags.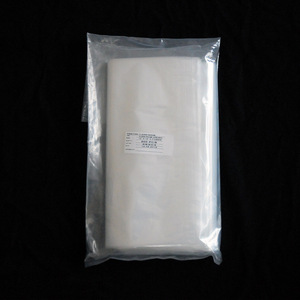 LDPE Bags
LDPE bags, also known as low-density polyethylene bags, are excellent all-purpose cleanroom bags that can be used for various manufacturing applications. LDPE bags are characterized by incredible strength, clear appearance, and excellent moisture-barrier properties. Rest assured that our LDPE bags come from an ISO-certified area, delivering the highest quality and protection levels. Order LDPE bags today.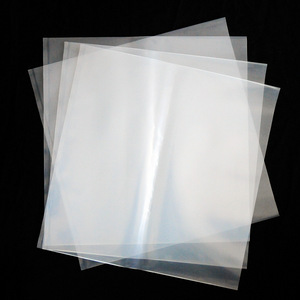 HDPE Bags
HDPE stands for high-density polyethylene bags. HDPE cleanroom packaging is temperature- and puncture-resistant, has remarkable tensile strength, and has great moisture barrier properties. The most prominent advantage of HDPE bags lies in their ability to withstand extreme temperatures, which makes them perfect for different manufacturing applications. Order HDPE bags today.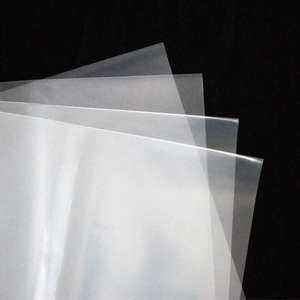 Nylon/PE Cleanroom Bags
Nylon/PE bags come in handy when you're looking for puncture- and scuff-resistant, transparent, and sturdy cleanroom packaging. A convenient, easy tear formulation enables technicians to open the bag without knives or scissors, even with their gloves on. Generally, Nylon/PE bags are convenient for a broad range of industries, including manufacturing. Order Nylon/PE bags today.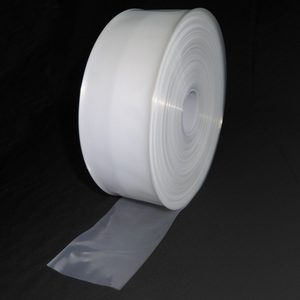 Cleanroom Poly Tubing
Consider cleanroom poly tubing whenever classic cleanroom poly bags aren't suitable for your purposes. Most manufacturers use them to store components longer in length or to pack the same item continuously. Additionally, our cleanroom poly tubing is suitable for the gamma irradiation sterilization processes. Order cleanroom poly tubing today.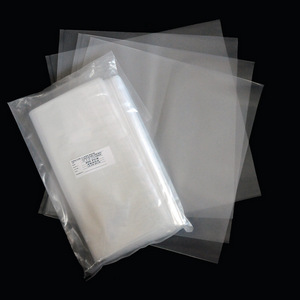 LDPE Easy Tear Bags
The easy tear feature takes classic LDPE bags to new heights. It allows technicians to open the bags quickly and without using sharp blades that could damage the product or packaging. Easy Tear LDPE bags come in various thicknesses, and you can choose between those with or without re-closeable zippers. Order LDPE Easy Tear bags today.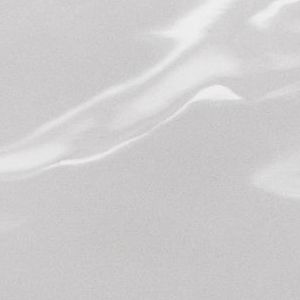 Moisture-Barrier Film
Moisture-barrier film is the best choice for storing items that require advanced protection from moisture vapor (MVTR) and oxygen transmission (OTR). Moisture-barrier film is incredibly strong and opaque, featuring a distinctive foil appearance. This film is produced in an ISO-certified area. Order moisture-barrier film today.
We want to point out the fact that all our manufacturing cleanroom bags are compliant with the standards set by the FDA, EU, and ISO:
21 CFR177.1520(c), paragraph 2.2 compliant
European Commission (EU) No 10/2011 compliant as of 4/9/2012.
Complies with the requirements of Article 4.1 of EU Directive 2011/65/EU (RoHS)
Complies with California Proposition 65 (The Safe Drinking Water and Toxic Enforcement Act).
We ensure our cleanroom packaging supplies don't contain materials of animal sources or Substances of Very High Concern (SVHC). Besides, materials like natural rubber, natural latex, Phthalates, Fluorotelomers, Perfluorooctanoic acid (PFOA), Perfluorooctane sulfonate (PFC), or Bisphenol-A aren't intentionally added into the product manufacturing
Manufacturing Cleanroom & Packaging Requirements in a Nutshell
Cleanrooms are commonly used to manufacture electronics, medical equipment, pharmaceutical products, automotive components, aerospace modules, or any other item easily damaged by contaminants or airborne particles.
Cleanrooms work by filtering out pollutants like dust, microbes, and aerosol particles in order to provide the cleanest area possible for product manufacturing applications. The HEPA filter is commonly used to filter the outside air and deliver the allowed number of contaminants into a cleanroom according to its classification level.
Cleanrooms and cleanroom packaging are commonly used for the following manufacturing processes:
Electronic Part Manufacturing
Electronic products can be easily damaged by electromagnetic interference, static forces, temperature, and humidity. To mitigate the risks of errors and avoid excess operative costs, it's essential to use a cleanroom within the ISO class 1-6.
Biotechnology
The biotechnology industry deals with organic matter, sensitive fluids, and live cells. Since minimal contamination can affect cell viability, it's essential to operate in cleanrooms ranging from ISO class 5 to ISO class 8.
Life Sciences
The life sciences field handles fluids and organic matter on a daily basis. These matters contain cells that are extremely sensitive to contamination, while some applications may involve pharmaceuticals and dangerous chemicals. For that reason, the life sciences industry is required to use ISO Class 5-8 cleanrooms.
Food Manufacturing
The food manufacturing industry has adopted cleanrooms in order to maintain a sanitary environment and deliver products safe for human consumption. The specific ISO classification for food manufacturing depends on the contamination sensitivity of the food produced.
Automotive Parts Manufacturing
Modern vehicles consist of computer components and circuitry. Since these parts are easily damaged by unfavorable environmental conditions during the manufacturing process, it's essential to provide automotive cleanroom ranging from ISO class 6 to ISO class 9, depending on the part that's being produced.
Pristine Clean Bags®: Superior Manufacturing Cleanroom Bags for Different Industries
Pristine Clean Bags® are dependable and superior-quality cleanroom bags for different manufacturing industries and their subsectors – automotive part manufacturing, electronic component production, biotechnology, and other contamination-sensitive fields that require superb cleanliness levels.
Our manufacturing cleanroom bags are compliant with the FDA, ISO, and EU standards. Besides, you can enjoy great pricing, which is 30% below the US and European markets. Above all, you get a perfect blend of superior quality, responsive customer service, and on-schedule delivery.