Introducing LDPE Bags: Common Uses, Recycling, and Cleanroom Applications
Polyethylene is one of the most commonly used types of plastic known for its extensive applications in plastic bag and bottle manufacturing, as well as industrial parts and components production. It's available in various density levels suitable for different uses; while high-density plastic is useful for making pipes and tanks, low-density plastic is a preferred choice in shopping bags, LDPE cleanroom bags, water bottles, and similar.
Polyethylene is further categorized as low-density, linear low-density, and high-density polyethylene. Different types of polyethylene are used for a broad range of applications, depending on the industry's requirements. This article will focus on LDPE bags, their features, and their most common uses.
Pristine Clean Bags®: A New Dimension of LDPE Bags for Cleanrooms
Pristine Clean Bags® opens a whole new dimension for cleanroom packaging supplies. Our LDPE poly bags are made of virgin, non-animal, and surfactant-free materials to ensure safe and contaminant-free storage for your sensitive products. Our LDPE bags feature flexible strength, moisture-barrier properties, and clarity that make them suitable for general cleanroom applications.
Cleanroom LDPE poly bags we carry are manufactured in an ISO-certified environment, maintaining the highest levels of conformance and traceability. Depending on your industry's specific needs and requirements, you can choose between classic cleanroom LDPE bags, Easy Tear LDPE bags, nylon/PE bags, or cleanroom poly tubing.
What is a Poly Bag?
The ethylene polymerization delivers long linear chains of hydrocarbons that bifurcate in various directions. As a result, polyethylene is available in multiple density levels suitable for different purposes – from polyethylene bags to pipes and tanks.
The three basic types of poly plastic bags are:
Low-density polyethylene (LDPE): LDPE bags are characterized by flexibility, tensile strength, and waterproof abilities. They are commonly used for food packaging and cleanroom applications due to their clarity, enhanced flexibility, and supple feel.
Linear low-density polyethylene (LLDPE): LLDPE is characterized by incredible strength, durability, and puncture resistance. You can use it to accommodate sensitive products, especially since they offer higher tensile strength and durability than LDPE.
High-density polyethylene (HDPE): HDPE features densely packed molecules delivering rigid, robust, and durable bag structure. For that reason, HDPE is used for storing large volumes of weight. Additionally, HDPE bags are opaque, water-, and heat-resistant, meaning that they're safe for transporting food and sensitive cleanroom applications.
A regular poly bag is any bag made of plastic, and it's commonly used for packaging and shipping. Poly bags are lightweight, multipurpose, and made from recyclable materials, which limits their environmental impact.
While poly bags are convenient for various industrial and domestic uses, certain customization options are available, as well. You can have a poly bag in different colors and printed logos, which you can use for commercial purposes. Moreover, poly bags are a popular choice for food packaging, but, in that case, they must comply with FDA regulations. Another popular form of poly bags refers to gusseted poly bags, suitable for storing bulky goods and greater quantities than classic, flat bags.
LDPE vs. HDPE Bags
Although HDPE and LDPE bags share some similarities, certain characteristics make a huge difference between them. The main reason for that is the branching of polymer chains, which, in the case of HDPE, have a more crystalline structure.
Physical Differences Between LDPE and HDPE Bags
LDPE is, essentially, softer and more flexible than HDPE. It features a lower melting point of 239 °F and is more transparent than its high-density counterpart. For that reason, it's more prone to cracking when under stress.
On the other hand, HDPE provides better chemical resistance and has a higher melting point – 275 °F. Therefore, it can withstand higher temperatures than LDPE. Overall, HDPE is more rigid and durable than LDPE, and its crystalline structure offers greater strength and opacity.
Recycling Differences
LDPE and HDPE are both recyclable, but they cannot be recycled together. While LDPE carries recycling number 4, HDPE falls under recycling number 2. Another difference lies in the recycling difficulty – LDPE bags are more difficult to recycle due to their soft structure (they frequently get caught in the machinery), and HDPE can run through recycling equipment more easily.
Despite their differences, LDPE and HDPE still have something in common. Aside from being made from the same polymerized ethylene materials, they share the following features:
Lightweight materials
Tensile strength from 0.20 to 0.40 N/mm2
High-impact strength
Chemical resistance
Resistance to water vapor and weathering
Recyclability
Low manufacturing cost
Industries Using Both LDPE and HDPE
Since LDPE and HDPE can be used for various applications, some industries can benefit from both. For example:
Medical devices: Industries involving medical device manufacturing and transportation often use HDPE bags for medical waste containers or plastic lab bottles. On the other hand, low-cost and durable LDPE bags are used for various cleanroom applications in the medical industry.
Packaging: Both HDPE and LDPE play a vital role in the packaging industry. While HDPE is widely used in plastic packaging, bottles, and household and industrial chemical containers, LDPE is a go-to choice when heat sealing is necessary.
Life sciences: Due to their virgin and surfactant-free materials, LDPE and HDPE bags prevent contamination of life sciences products.
Benefits of LDPE Bags
Low-density polyethylene bag has a lot of advantages that can help different industries provide the best product quality.
Great Clarity
LDPE bags are characterized by their great clarity, which makes them suitable for general cleanroom purposes. LDPE bags are usually available in various clarity levels, and you can ask your supplier to provide one according to your specific needs.
Good Strength
Another great advantage of LDPE bags lies in their great strength, which is quite flexible at the same time. The best LDPE bag suppliers provide excellent clarity without sacrificing the bags' thicknesses, and you should look for one that offers a perfect blend of all properties.
Excellent Moisture Retention Abilities
Both LDPE and LLDPE bags have exceptional moisture retention properties that keep moisture within the package while preventing the water from getting into contact with the product inside the package.
Other benefits worth mentioning include recyclability, cost-effectiveness, decent durability, and chemical resistance.
Who Shouldn't Use LDPE Bags?
Although low-density polyethylene bags provide plenty of benefits to different industries and their specific needs, they aren't suitable for every application. To prevent unnecessary costs and potential product damage, avoid LDPE bags for the following uses:
Freezer Applications
LDPE bags aren't the best choice for freezer applications due to their poor temperature resistance. However, certain blending agents, like EVA (ethyl vinyl acetate), can make LDPE suitable for cold temperature uses.
Microwave Applications
LDPE cannot withstand high temperatures, so it's not convenient for microwave, steam sterilization, or similar applications. LDPE softens at 170-180 degrees Fahrenheit, meaning that you can only use it at room temperature.
LDPE Poly Bags: Cleanroom Uses
Besides different industrial uses, LDPE bags are pretty common in cleanroom applications. Low-density polyethylene provides the utmost protection from contaminants to items susceptible to airborne particles and viruses. LDPE clear poly bags offer safe storage for handling items inside a cleanroom environment. Their ultra-clean high-barrier properties provide exceptional protection against particulate contamination or chemical leakage.
Pristine Clean Bags® is a leading cleanroom packaging supplier that offers ISO Class 5 certified LDPE poly bags for various cleanroom purposes. Our LDPE bags are manufactured from barefoot resin, which makes them clear and translucent. Additionally, they feature great strength, moisture barrier, and next-level protection from aerosol particles and contaminants that could damage sensitive items.
Pristine LDPE poly bags are ISO-certified and FDA-approved, which makes them suitable for various applications – semiconductor uses, medical devices, pharmaceutical products and other items requiring a certain level of particulate cleanliness. Our poly bag supplies are regularly tested for leaks and other potential flaws, preventing any inconvenience that might affect your business operations.
Industries that use LDPE bags are: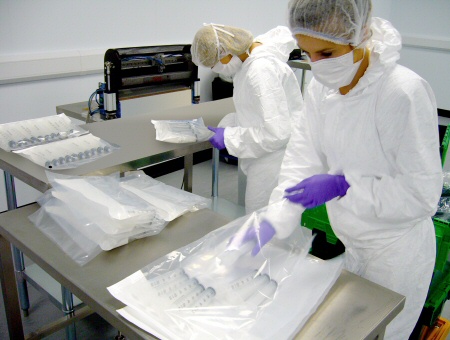 Pristine LDPE bags are certified clean to IEST-STD 1246D and meet the standards and regulations set by the leading institutions in this field. Components of animal origin, Substances of Very High Concern (SVHC), Bisphenol A, natural rubber, natural latex, Phthalates, Fluorotelomers, Perfluorooctanoic acid (PFOA), and Perfluorooctane sulfonate (PFC) are not knowingly added to any of our products.
The chart below shows the test results performed on 1mil thick LDPE film:
Property
Nominal Value
Test Method
Density
0.947 g/cm3
ASTM D792
Melt Index
.28g/10min
ASTM D1238
Film Toughness
MD 2220 ft-lb/in3
TD 2290 ft-lb/in3
ASTM D882
Tensile Strength
MD Yield 3500 psi
TD Yield 3700 psi
MD Break 7900psi
TD Break 5700psi
ASTM D882
Tensile Elongation
MD Break 600%
TD Break 700%
ASTM D882
Dart Drop Impact
100g
ASTM 1709A
Elmendorf Tear Strength
MD 28g
TD 530g
ASTM 1922
Pristine Clean Bags® offers different LDPE bag forms for your unique industry needs. Regardless of your choice, you get to enjoy complete contaminant protection that ensures your products remain at the maximum cleanliness levels even when they leave the cleanroom.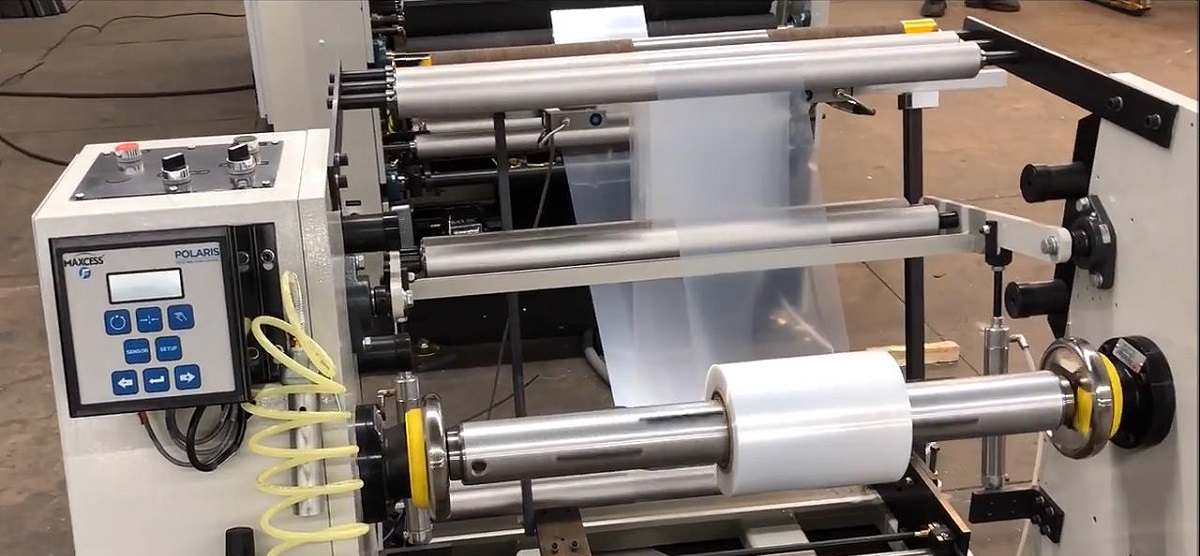 LDPE Easy Tear Bags
The Easy Tear formulation allows technicians to open the bag with gloved hands, reducing the risk of potential damages resulting from knives, blades, or scissors. This convenient addition makes it easier to open the bag, allowing you to do your business tasks smoothly and more efficiently.
Easy Tear LDPE bags are available in multiple thicknesses, with or without re-closable zippers. While they are an excellent choice for gamma-irradiated products, LDPE Easy Tear bags should not be used in extreme temperatures. They are ISO-certified and FDA-approved.
Consult the chart below to get an insight into the physical properties and values of the product.
Physical Properties
Typical values 0.10mm±0.01mm (0.9 to 0.11)
Typical values 0.15mm±0.01mm ((0.14mm to 0.16)
Test Method
Density
0.92 g/cm3
0.92 g/cm3
ASTM D1505
Elongation
MD > 300%
> 400%
ASTM D882
Tensile Strength
MD > 2200psi
TD > 2200psi
MD > 5000psi
TD > 3500psi
ASTM D882
Seal Strength/25mm
> 30
N
> 12 lbs
ASTM F88
Puncture Resistance
> 6 lbs
> 13 lbs
MIL STD 3010-2065
Outgassing
> 3000 ng/cm3
< 300,000 ng/cm3
> 3000 ng/cm3
< 300,000 ng/cm3
HDD Industry
Test Method
Ionic Contamination
Chloride, CL
< 10 ng/cm3
< 10 ng/cm3
HDD Industry
Test Method
Sulphate, SO4
< 10 ng/cm3
< 10 ng/cm3
HDD Industry
Test Method
Nitrate, NO3
< 20 ng/cm3
< 20 ng/cm3
HDD Industry
Test Method
Amine, Amide and Silicone
Not Detected
Not Detected
FTIR
NVR
> 1.5 µg/cm2
> 1.5 µg/cm2
HDD Industry
Test Method
LPC (Inside of bag tested)
> 0.5 µm > 100 counts/cm2
> 0.5 µm > 100 counts/cm2
Hand Shake 5X
MVTR
0.15 gm /100 in2 / 24hours
ASTM F 1249
Cleanroom LDPE Zip Lock Bags
Our cleanroom LDPE zip lock bags are produced in an ISO-certified controlled environment, featuring only virgin resins and never reused materials. Therefore, they mitigate the risk of contamination, meeting the highest FDA and EU standards. Our zip-lock LDPE bags offer exceptional water and vapor transmission protection while preventing friction tears in transit. Additionally, they are an excellent alternative to sealing or other closure options for your bags.
Cleanroom Nylon/PE Bags
Nylon/LDPE features a laminated structure that consists of a biaxially oriented nylon layer and an LDPE product contact layer. Nylon/LDPE is characterized by transparency, scuff- and puncture resistance, and incredible strength that makes it suitable for plenty of cleanroom uses. Besides, the film offers an increased oxygen and moisture barrier, a feature convenient for reducing tears and scuffing resulting from friction rubbing.

Nylon/LDPE bags perform well in vacuum applications and stay stable during and after the gamma irradiation process. Thanks to the special Easy Tear formulation, technicians can easily open the bag with gloved hands and without sharp blades. Rest assured that our Nylon/PE bags are ISO-certified and FDA-approved. Heat seal conditions for this material are 250°F-375°F/ 0.5-3.5sec/ 30-70PSI.
Consult the chart below for more helpful information.
Property
Nominal Value
Test Method
Total Thickness 3mil
3.0mil +/-10%
ASTM D-374
Total Thickness 5mil
5.0mil +/-10%
ASTM D-374
Color
Transparent
N/A
Density
0.92-0.98 g/cm3
ASTM D792
Punture Resistance 3mil
>/= 12lbs
FTMS 101C, Method 2065.1
Punture Resistance 5mil
>/= 16lbs
FTMS 101C, Method 2065.1
Tensile Strength 3mil
MD Yield 3000 psi
TD Yield 6000 psi
ASTM D882
Tensile Strength 5mil
MD Yield 3000 psi
TD Yield 4000 psi
ASTM D882
Heat Seal Strength 3mil
>/= 10lbs/inch
ASTM D882
Heat Seal Strength 5mil
>/= 18lbs/inch
ASTM D882
MVTR (100F, 100in 2/24hrs)
< 0.5 grams
ASTM F-1249
Cleanroom Poly Tubing
Cleanroom Poly Tubing is suitable for applications when individually cut cleanroom poly bags cannot help you complete your tasks. Besides, you can count on them whenever you're dealing with items longer in length or when packing the same product continuously.
Our cleanroom poly tubing is manufactured from virgin resins, cruelty-free materials, and surfactant-free substances to ensure utmost protection and cleanliness. It's FDA- and ISO-certified and available in various sizes to match your specific requirements.
Pristine Clean Bags®: High-Quality LDPE Bags for Your Cleanroom Applications
You can count on Pristine Clean Bags® to deliver dependable and high-quality cleanroom packaging supplies for your unique industry's requirements. Our LDPE poly bags are suitable for medical device manufacturing, pharmaceutical products, electronic components, life science, and similar projects sensitive to contamination and aerosol particles.
Our LDPE bags are ISO-certified and FDA-approved, providing the fusion of superb quality, exceptional customer service, and on-schedule delivery. Besides, you get to enjoy our special pricing and discounts, which are 30% below the US and European markets.